2023...
we had a blast rockin with our buds supercrush last week !! :]
a couple shots below from the austin show at chess club by our photog sean blackall
we'll be hittin the road again in a couple weeks for some more texas shows with angel du$t
we hope to catch some of u guys out there, check the tour dates page for tix :D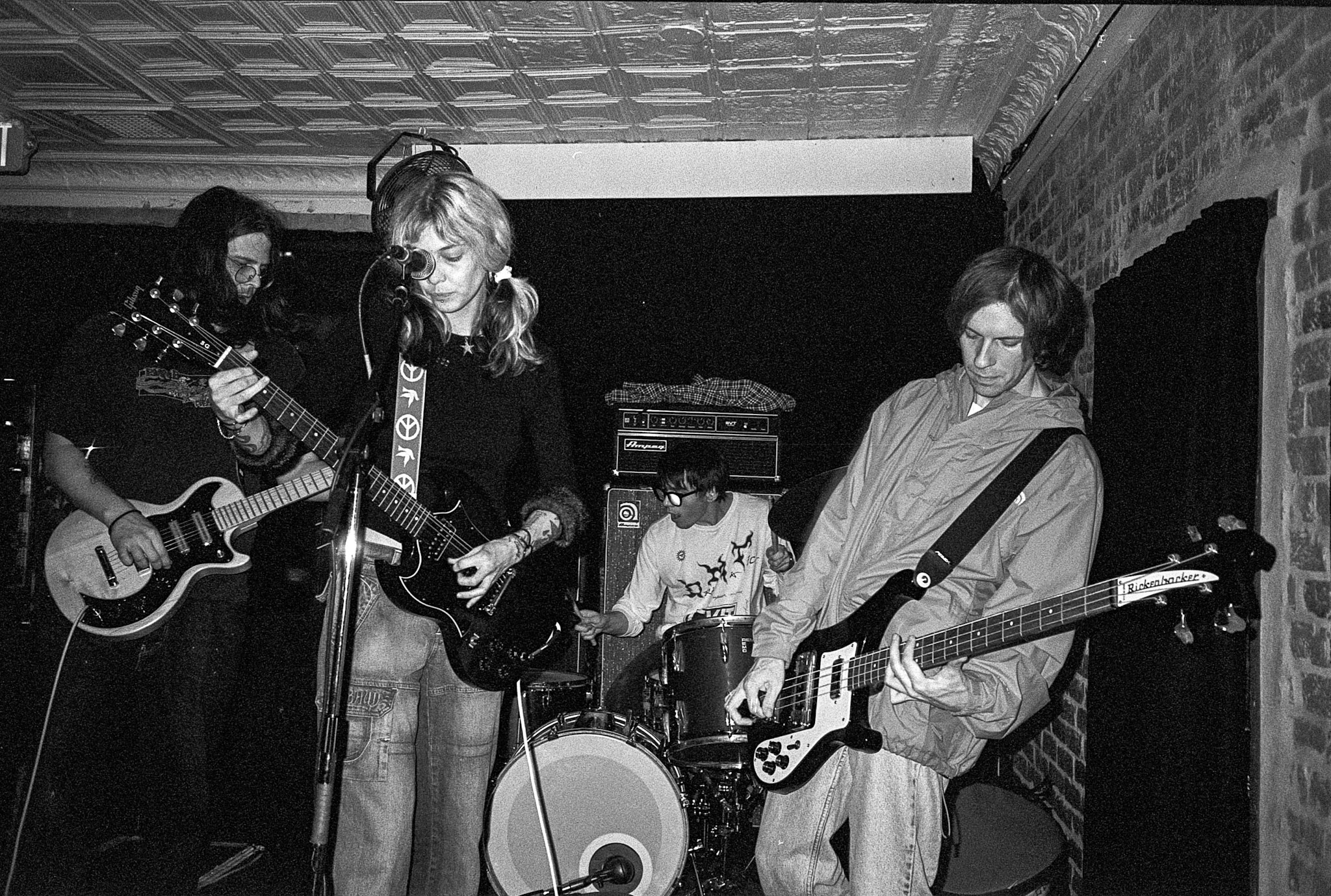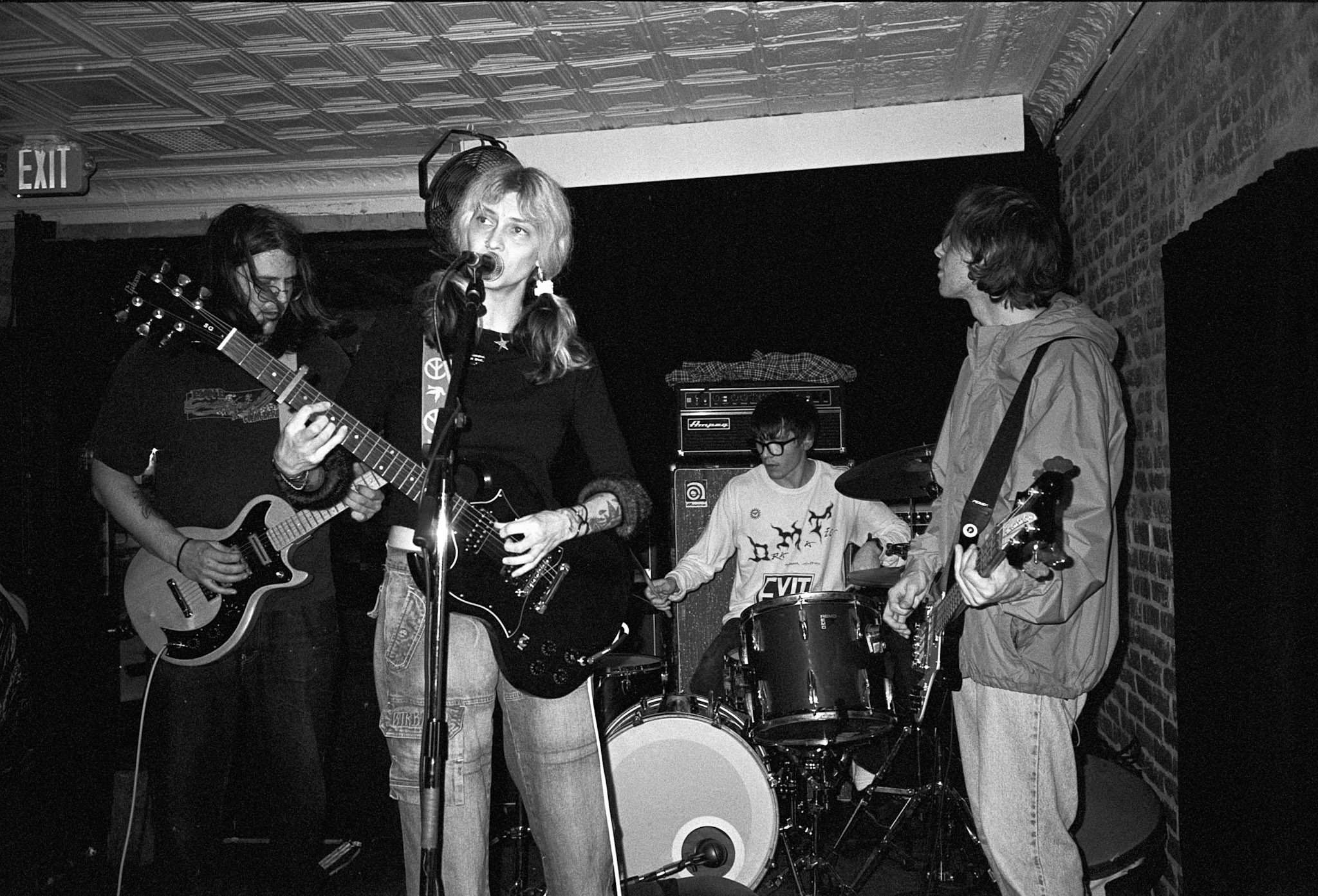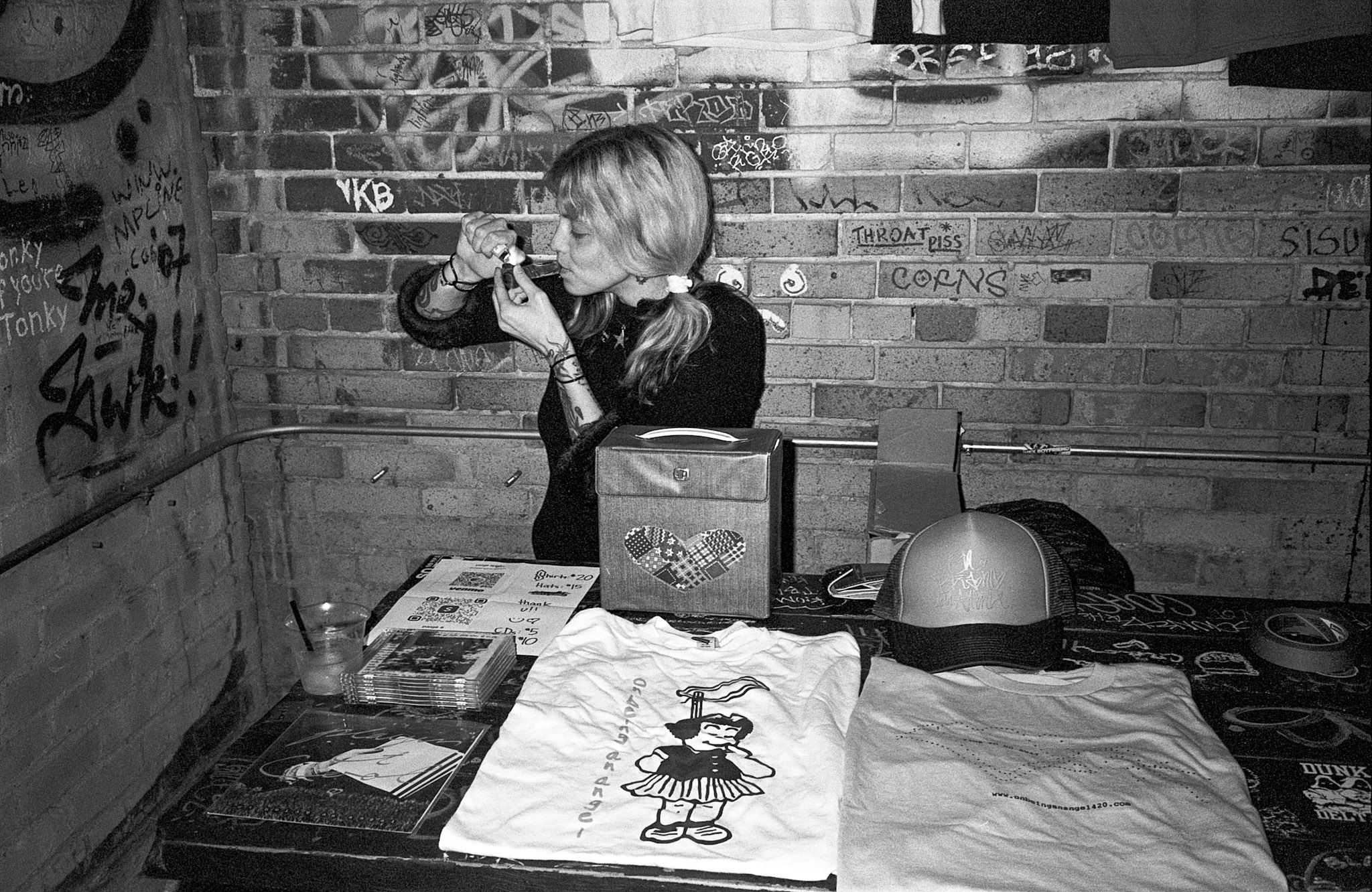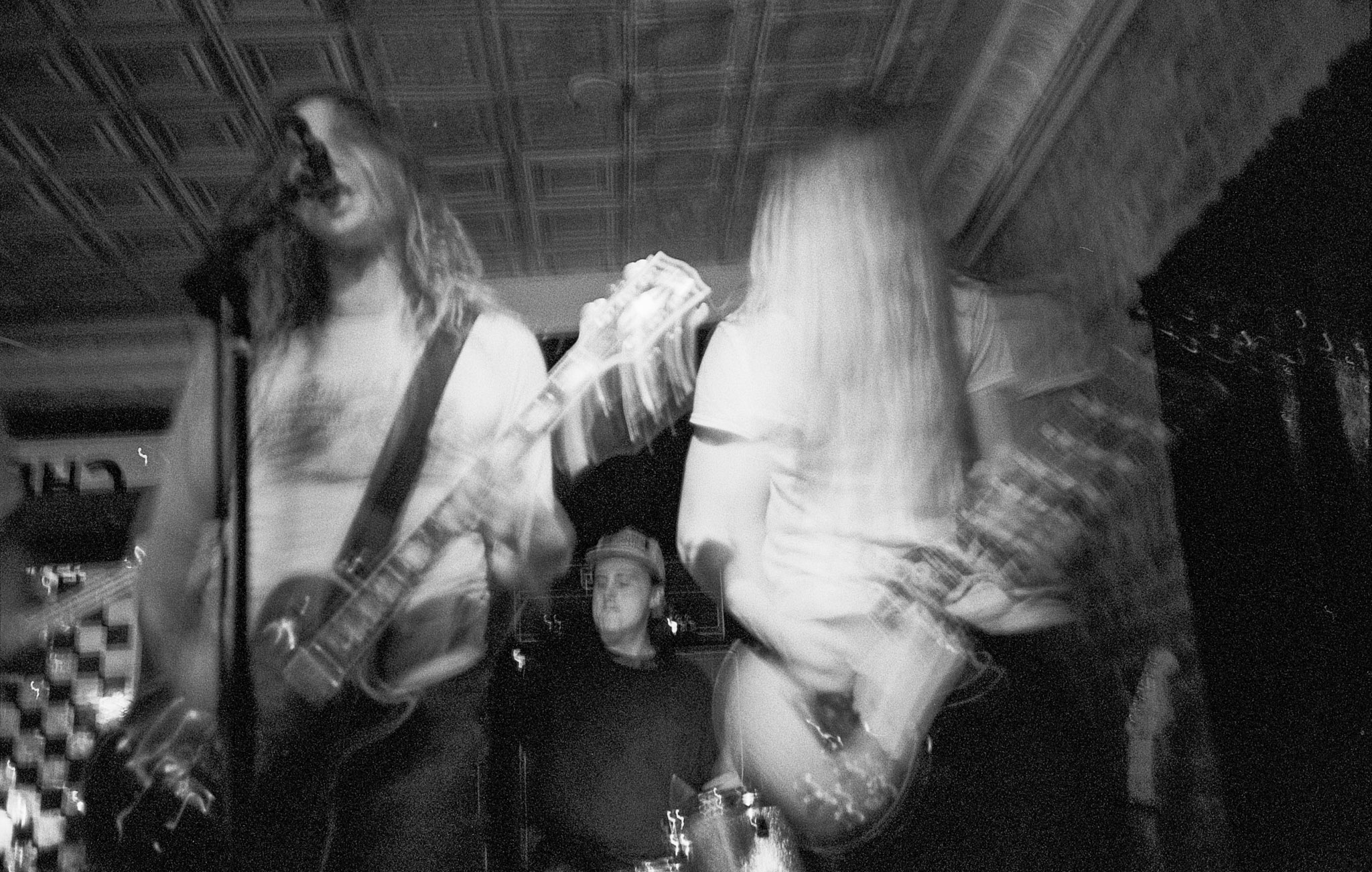 hitting the road again this week for a grand tour with our homies supercrush !!
catch us live at the city in texas near u this week :]
nov. 8th ~ houston @ equal parts brewing
nov. 8th ~ austin @ chess club
nov. 10th ~ denton @ rubber gloves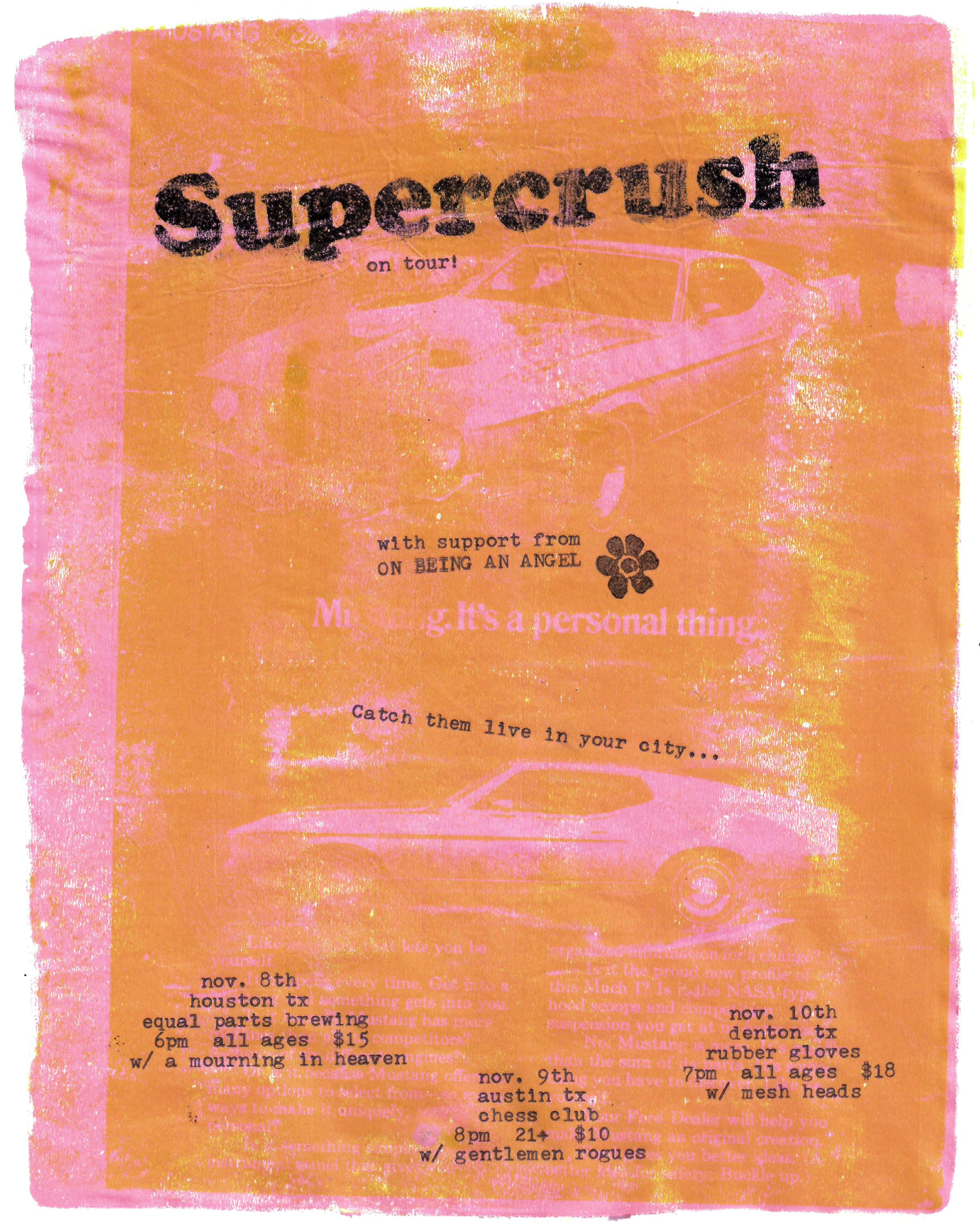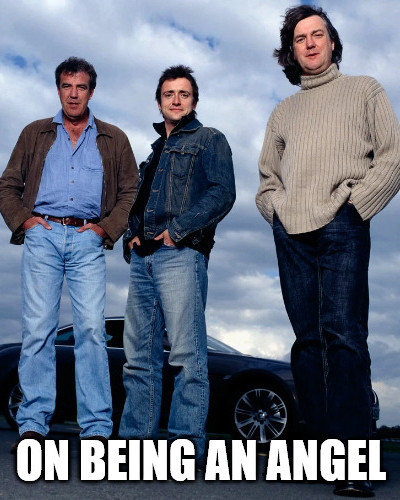 very excited for the release of our new single "playin it cool" and to share the music vid
now available for yr viewing pleasure on youtube... :]
u can still order a copy of the 7" through american laundromat records or bandcamp while they last !!!
big thanks to the obaa film crew: directed by sarah nation and edited by nick harral :]
with behind the scenes shots (below) by sean blackall :]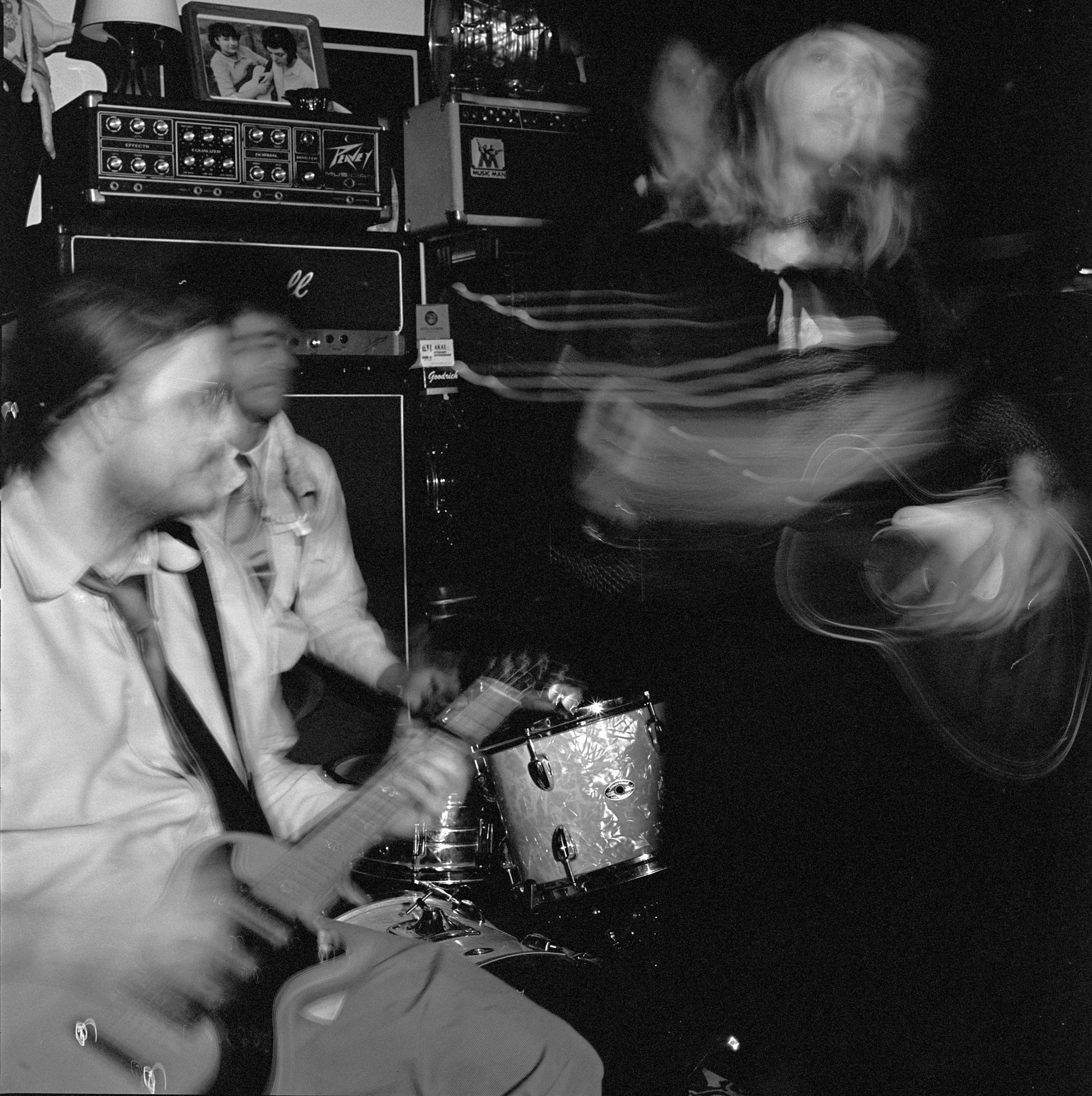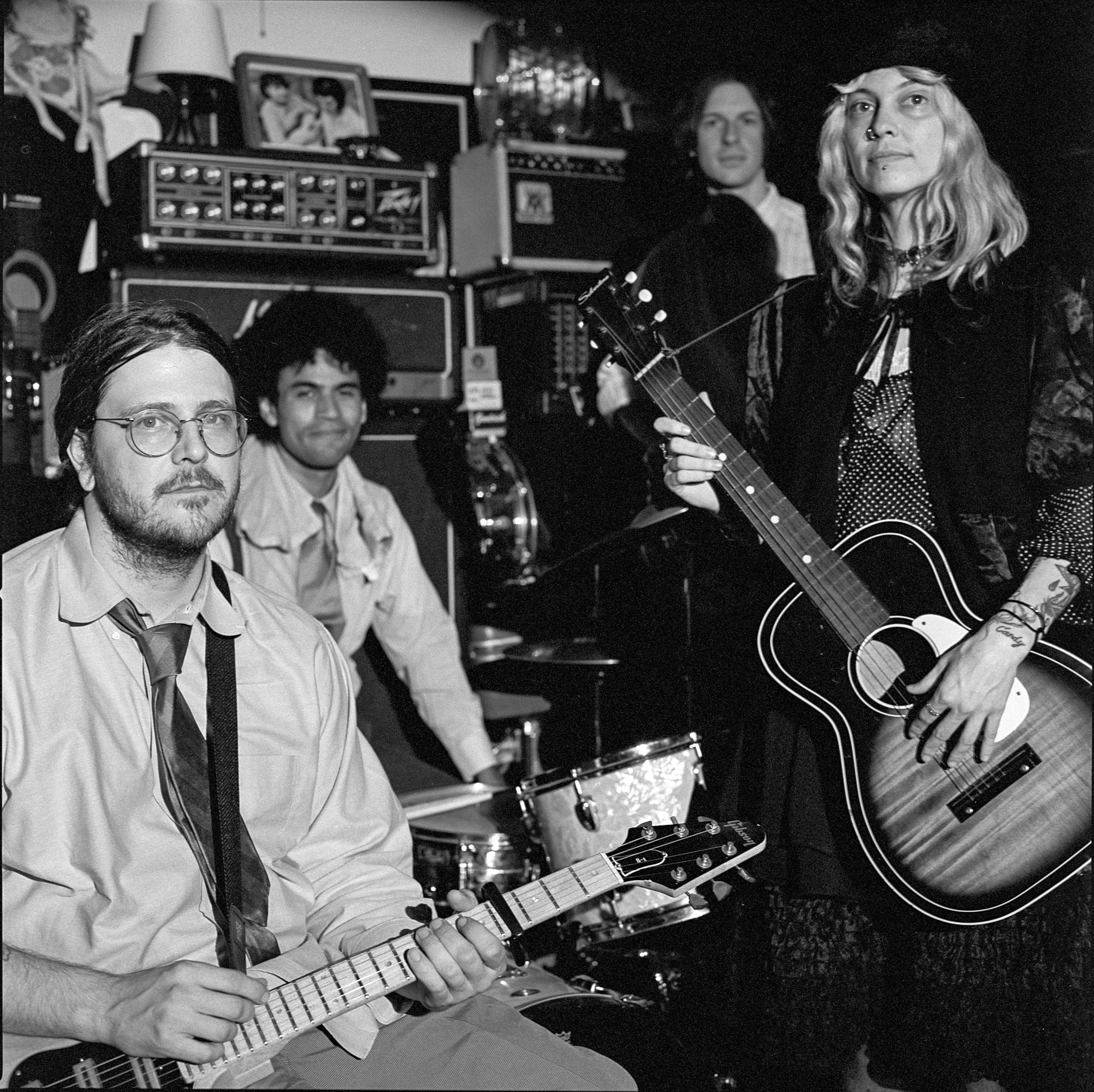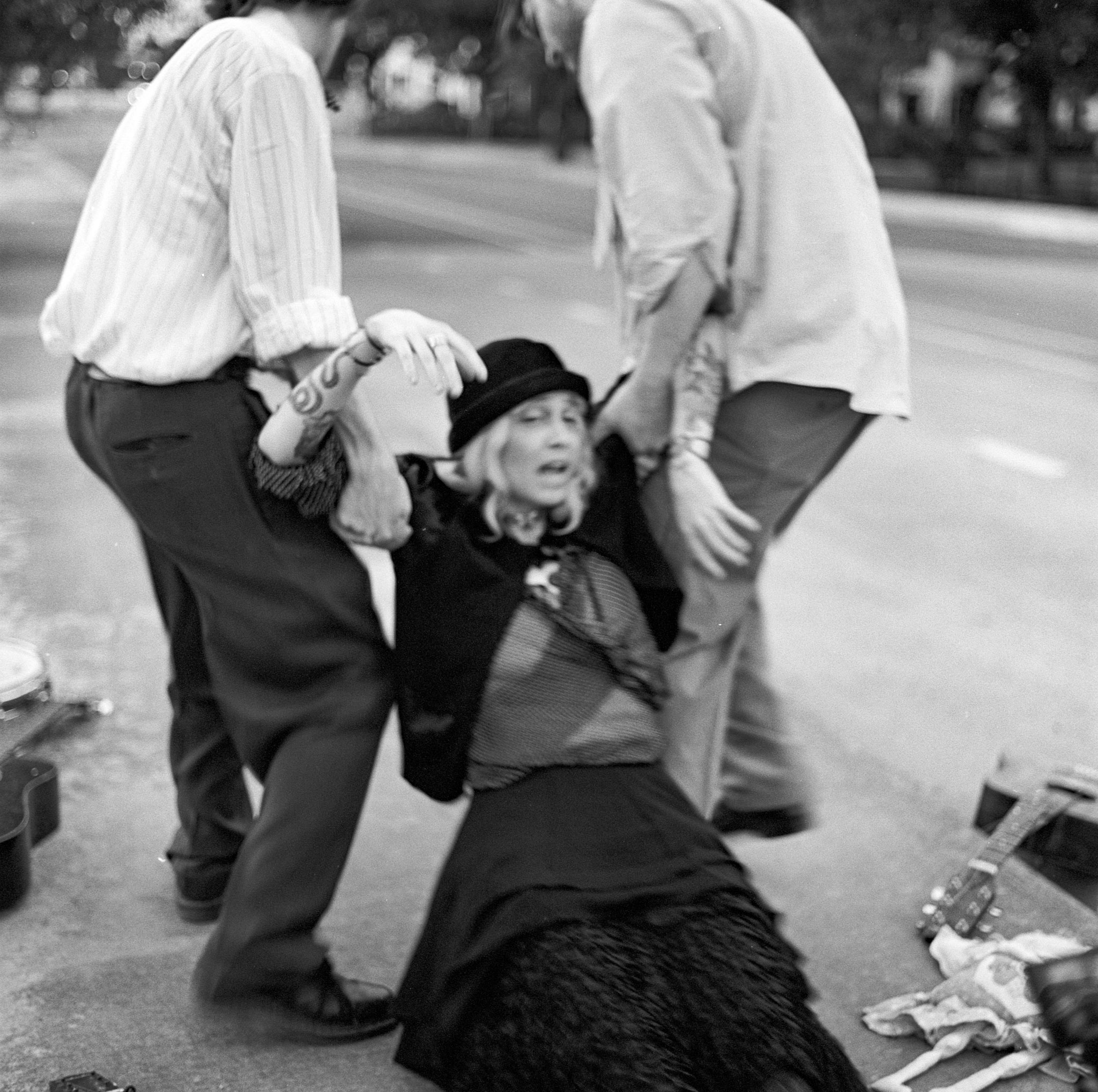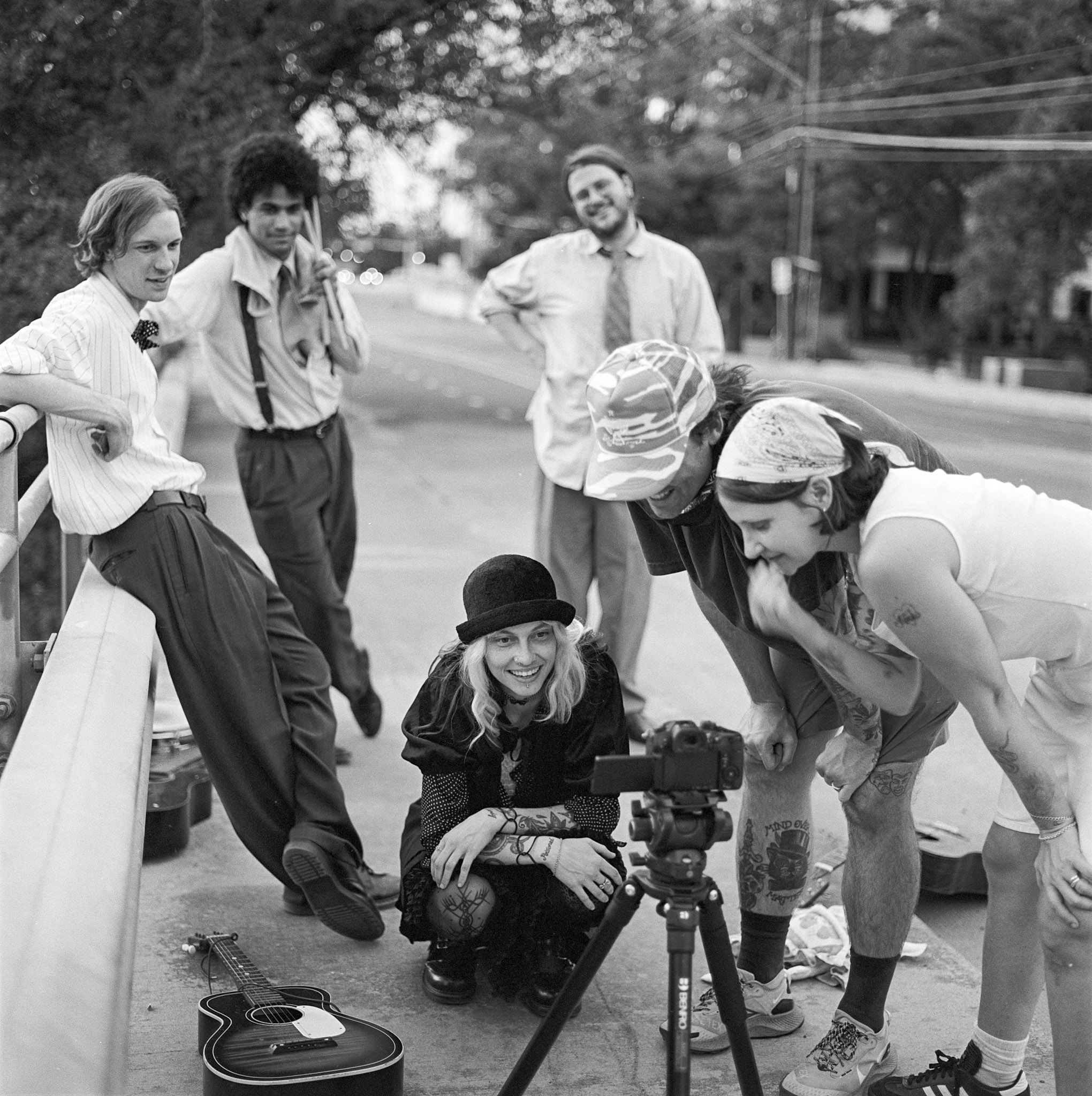 pls watch or i will get run over by a train.... ahh !!!! :o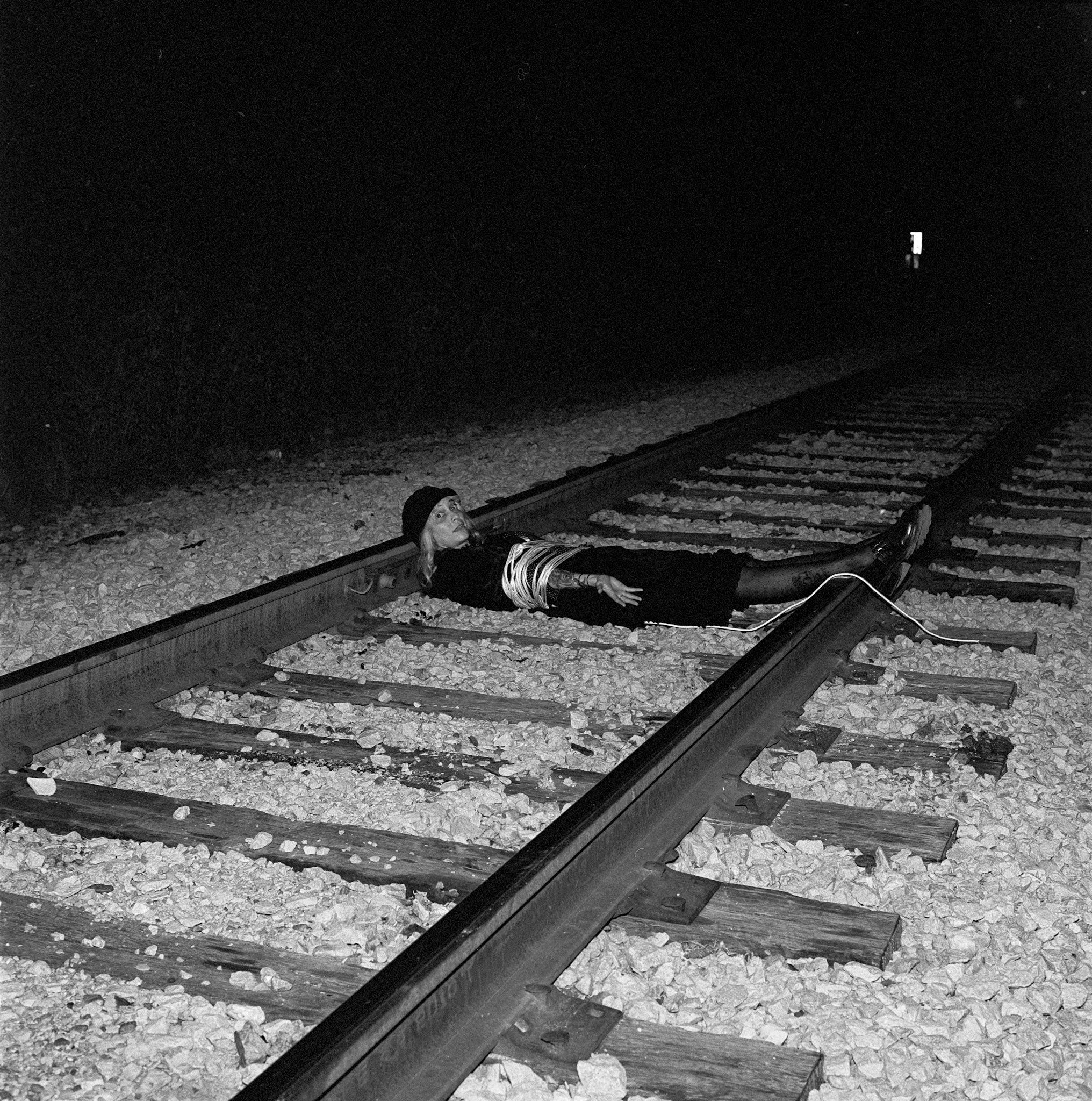 really stoked for our release show coming up to celebrate our new 7" and single "playin it cool" !!
friday nov. 3rd at none other than thee end of an ear records, music starts at 5pm
we'll be playing a few stripped down songs and will be joined by sets from our good friends dorothy's and kai wilde :]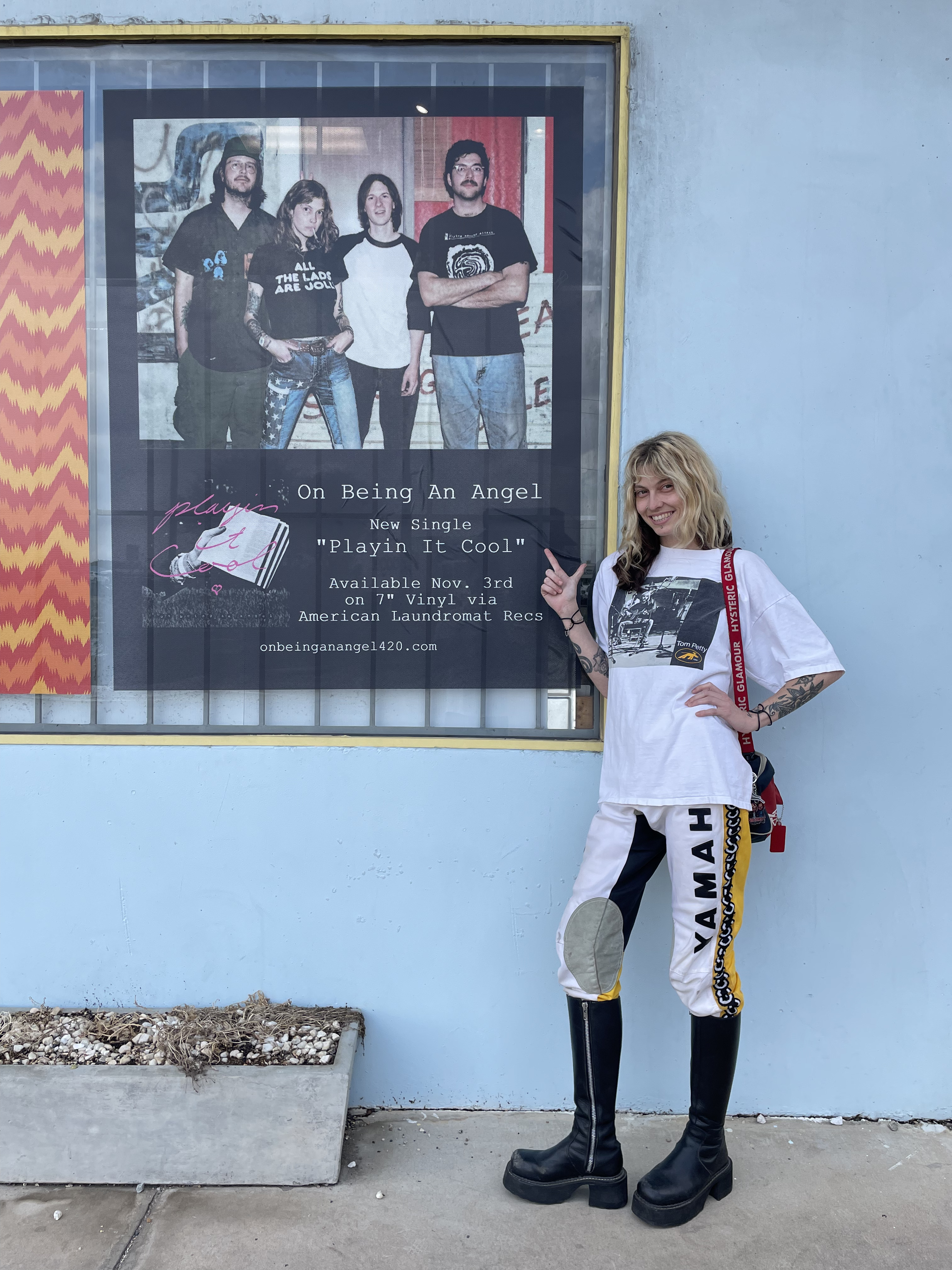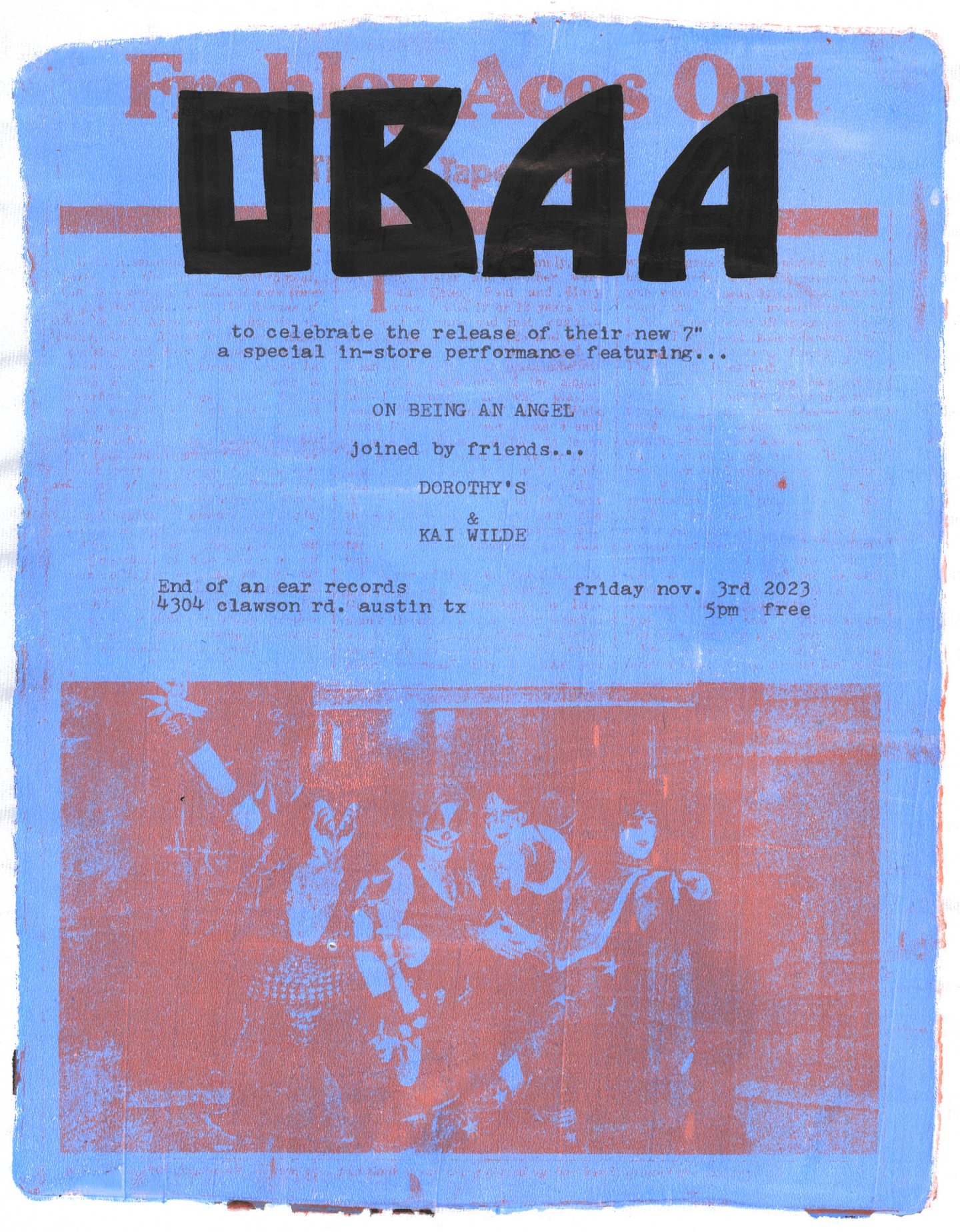 we'll also have some freebies to give away along with the 7"s for sale !!!
snag a custom obaa 45 adapter made possible thanks to help from bre morell (3d printed !! check out her page opalineteardrop)
as well as some prints done by our fav photog sean blackall (pics shot, developed, and printed by sean at his in-work dark room !! :o)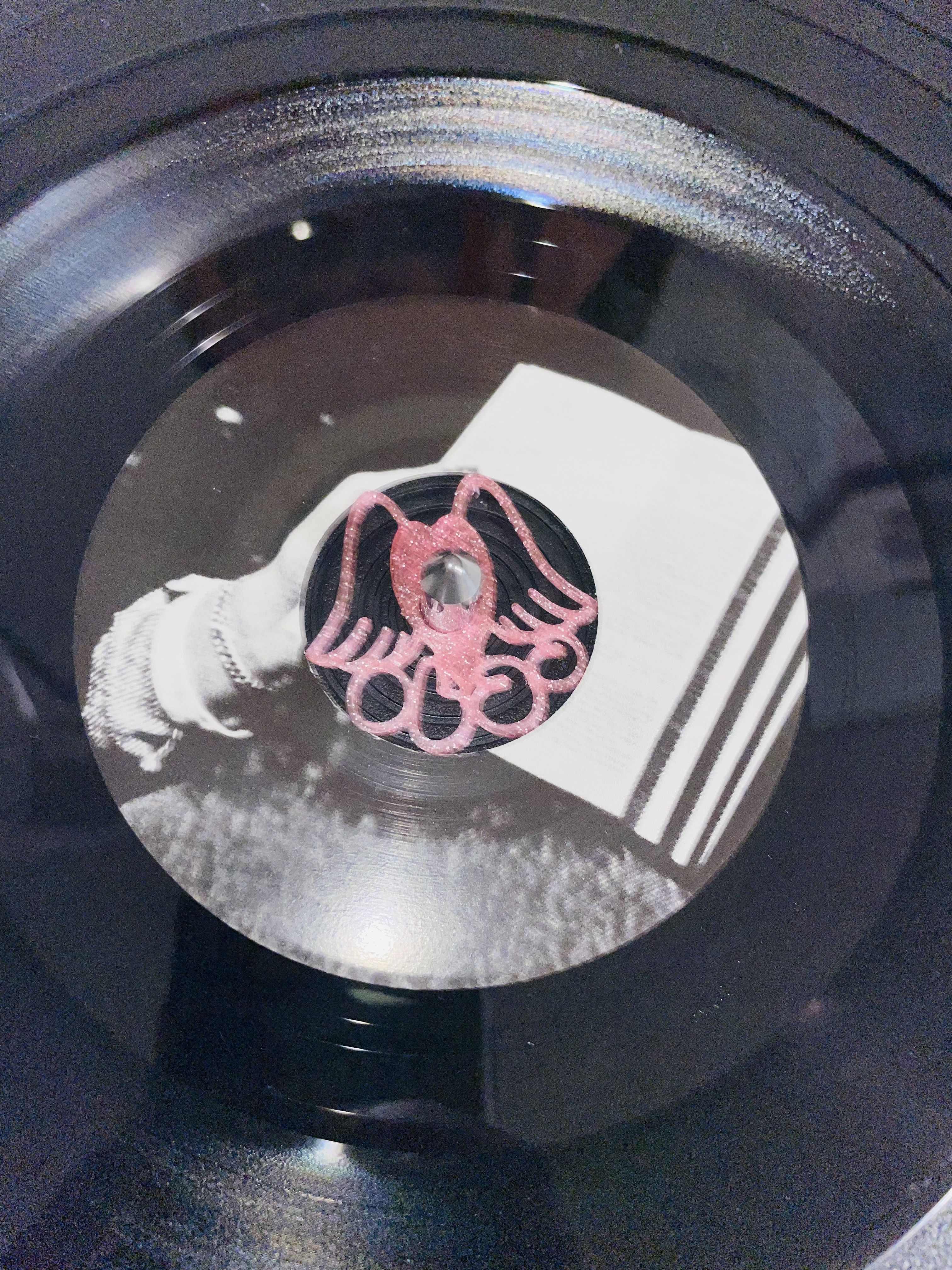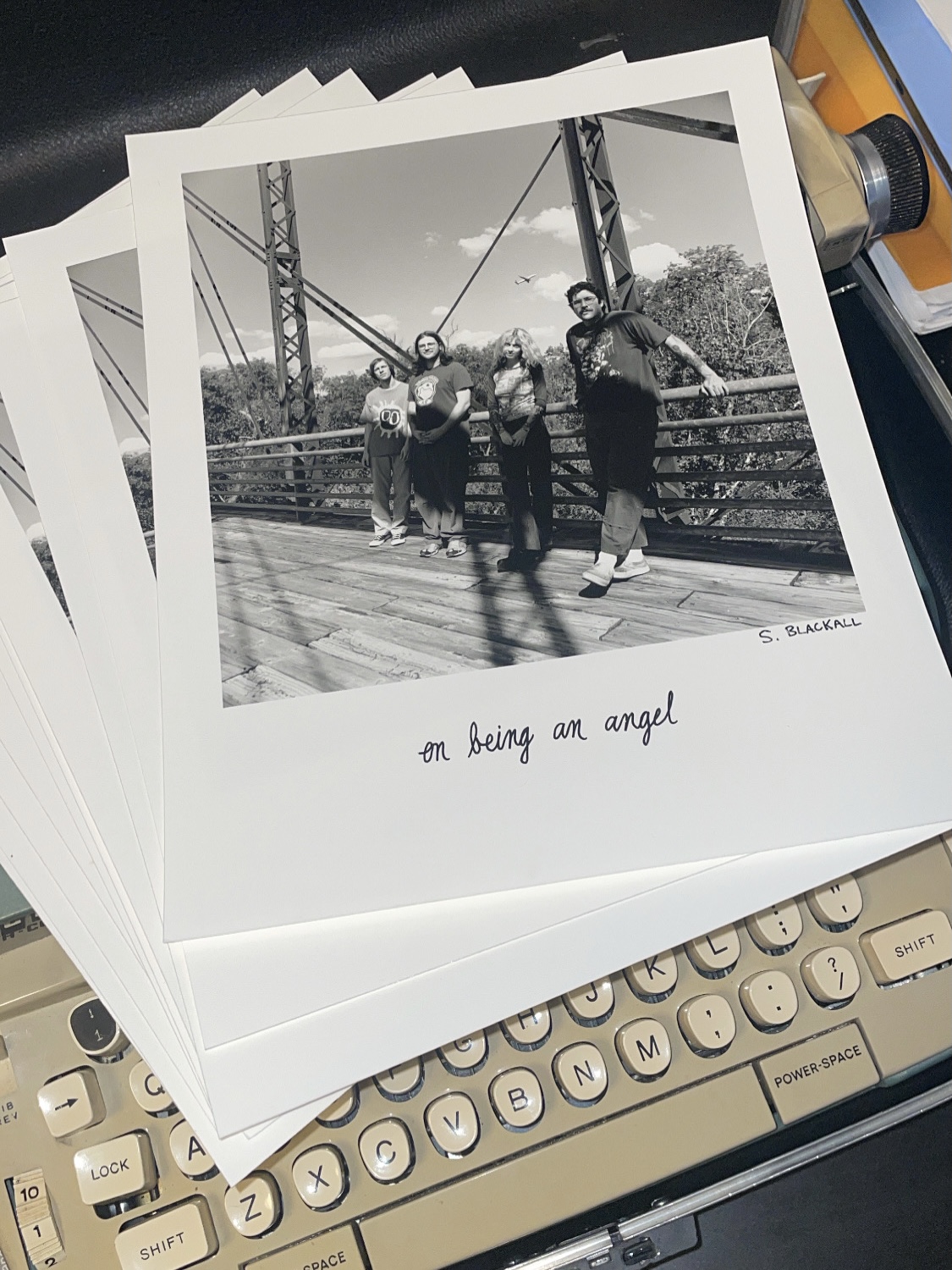 levitation fest this past week with bully ruled big thanks to all that came out!!
special shout out to the guy front row jamming out that said he caught us in st. paul recently on tour with juliana,
u rock for catching us here while in town thank u !!! :D
we also had a lot of fun playin with our buddies narrow head and new friends glare recently in san antonio
a couple pics below courtesy of dylan shay (left) and jacob/ig user @jmm.ed (right) :]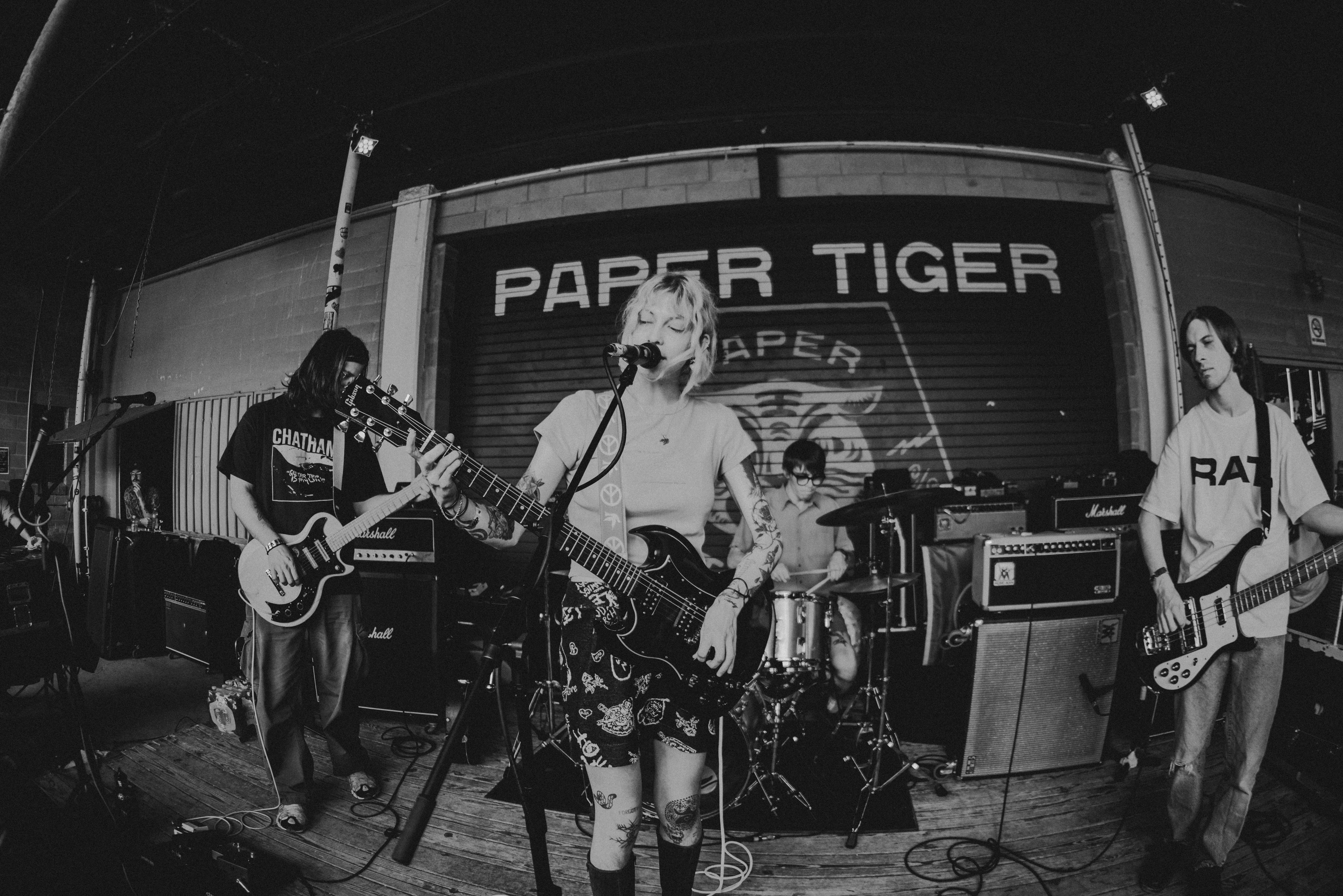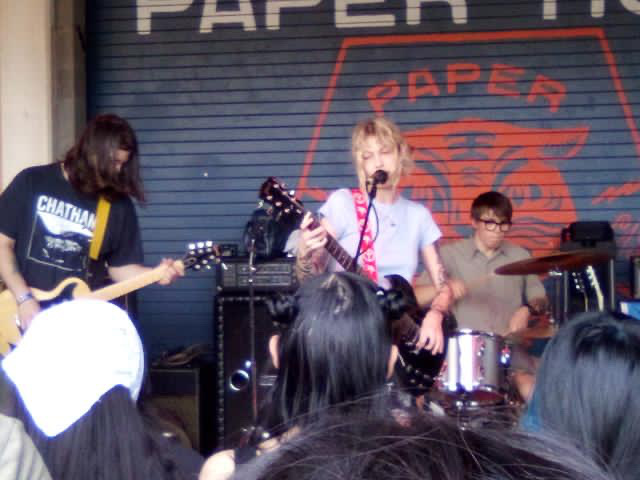 some photos from our lil midwest tour with juliana hatfield we just wrapped up :]
big thank you to everyone that came to a show and was so nice to us, we had such a great time out there
and biggest thanks to juliana for letting us tag along !!! such a dream come true to get to tour with such an inspiration
hopefully there will be another tour together in our future!! :]
and lastly, i restocked the bandcamp with more cds of vol II in case u wanted one while we were on the road and ran out!!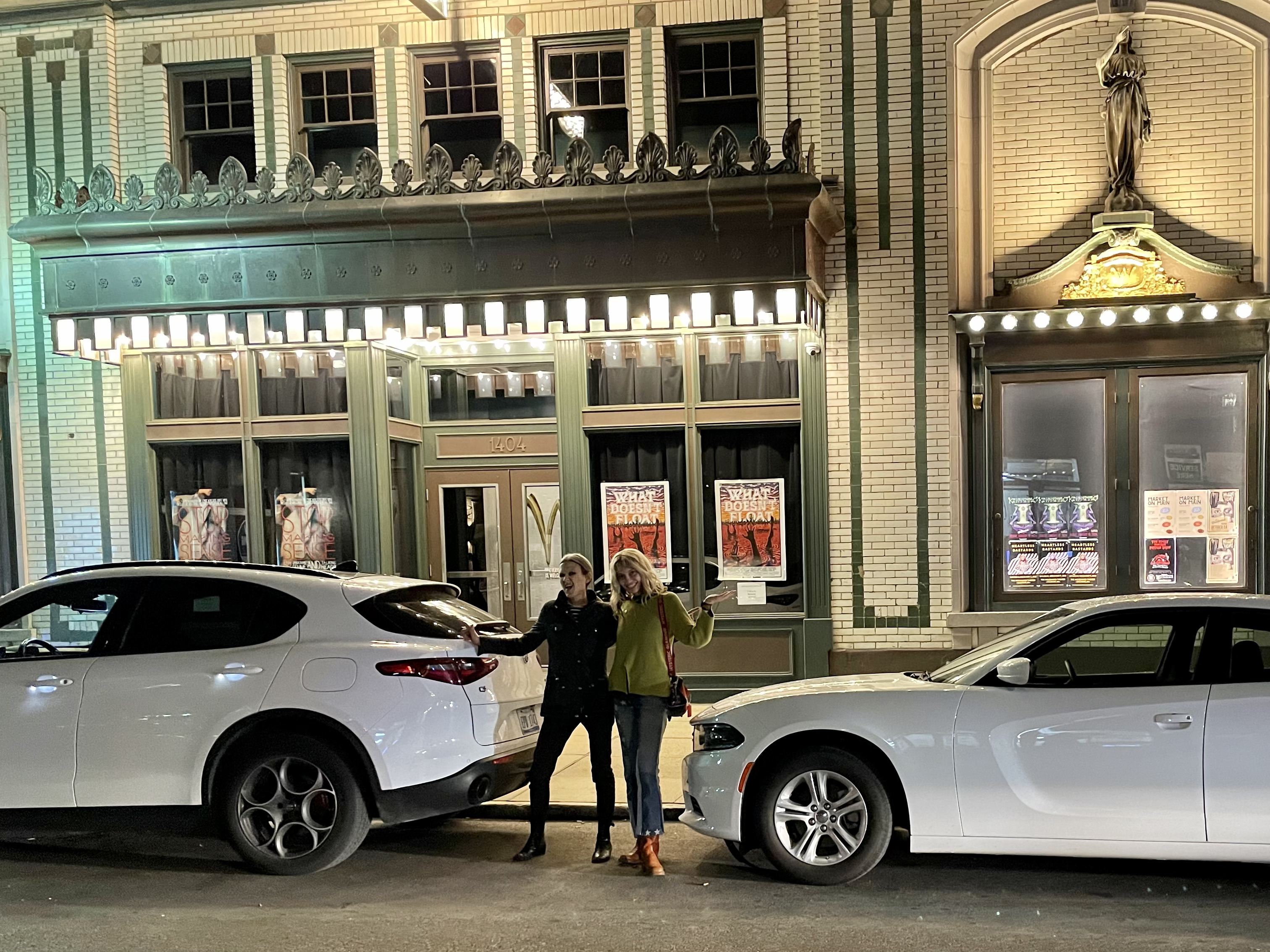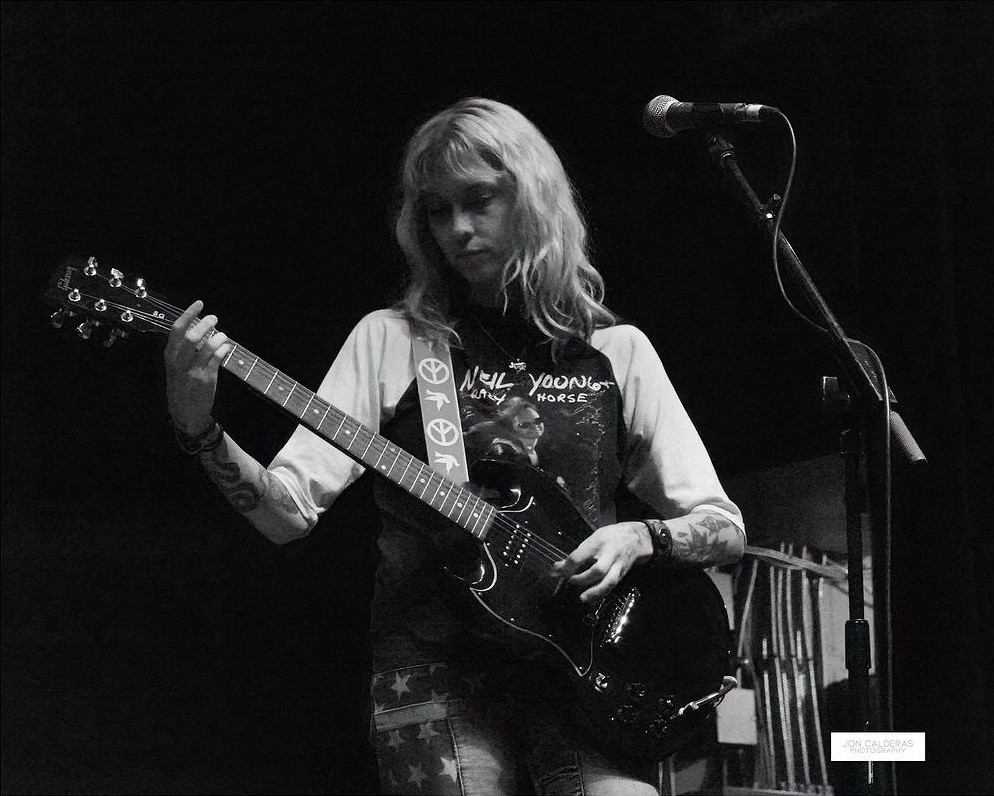 woodward theater cinn, oh: left jules and i with our renral sports cars lmao; right photo by jon caleras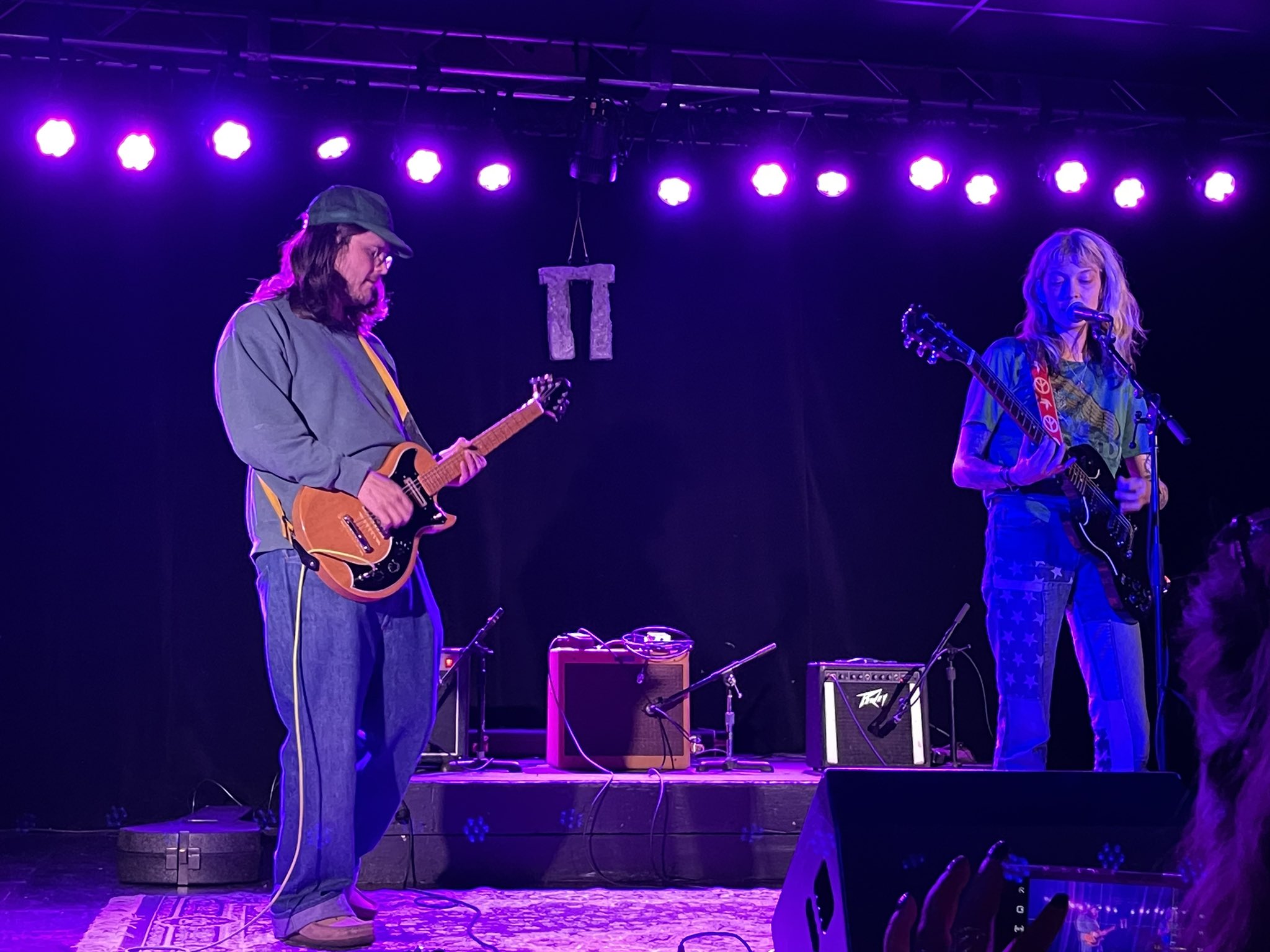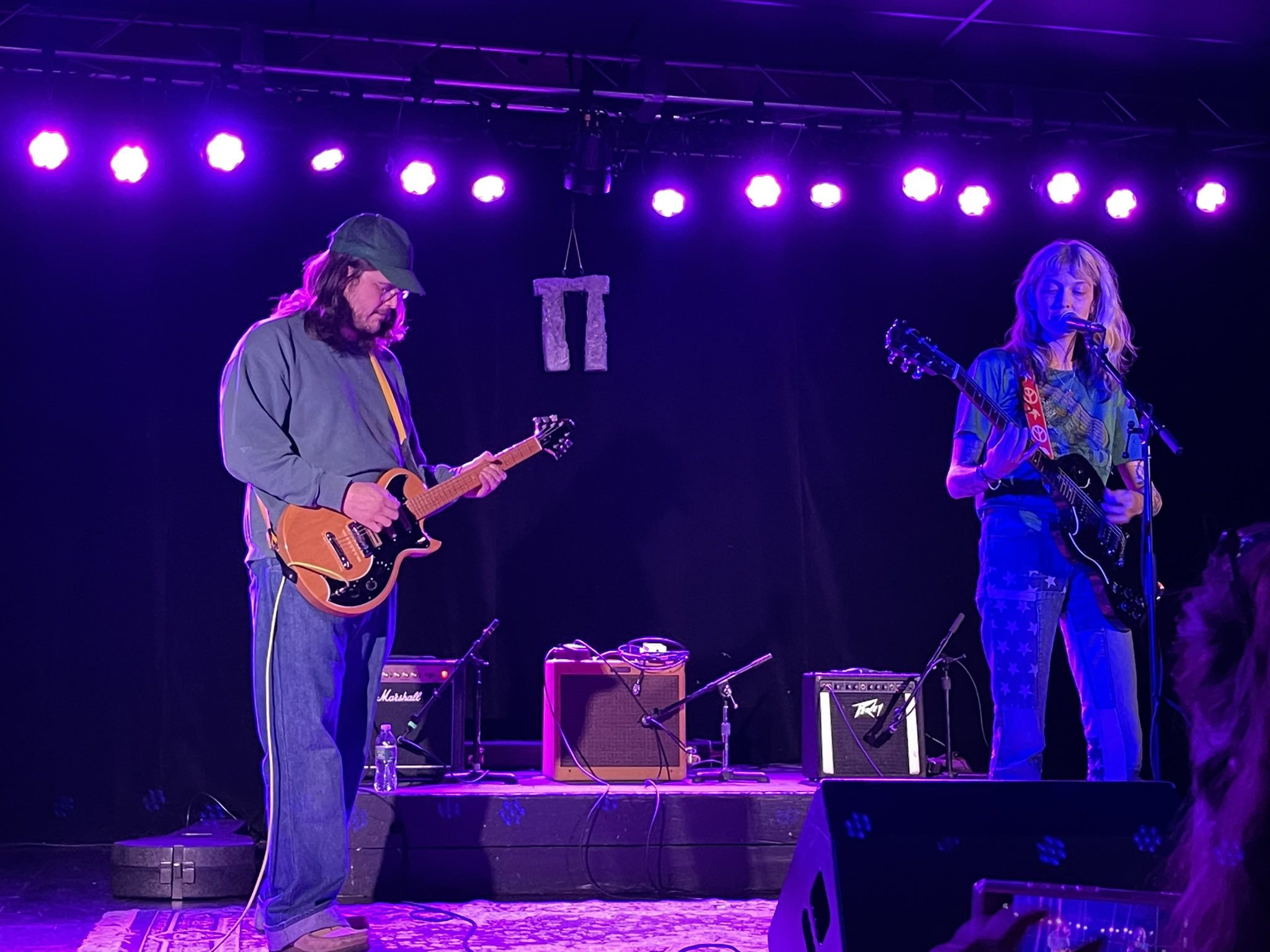 shank hall with the stonehenge by twitter user mark j, funny place to play considering the spinal tap theme loll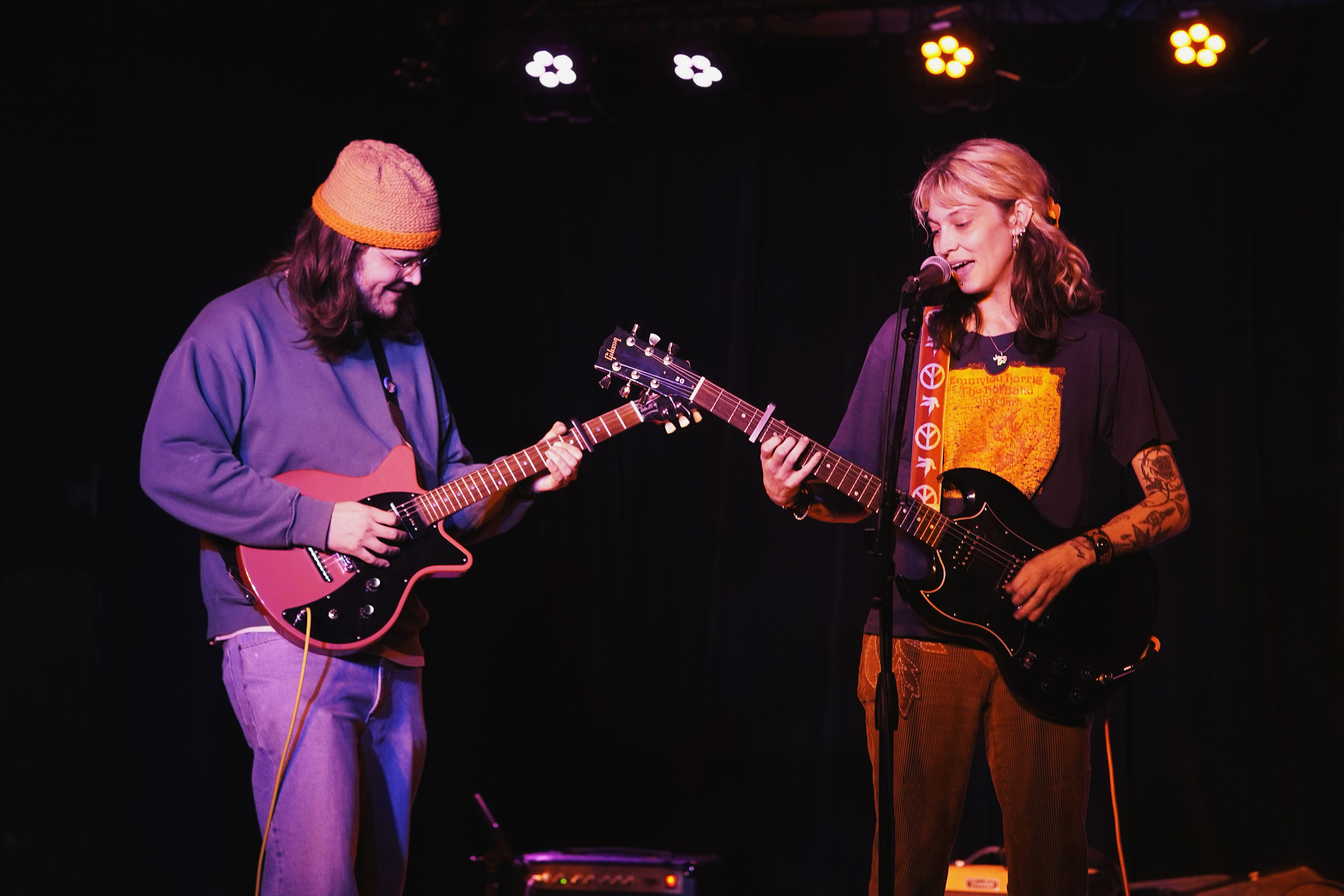 turf club in st. paul, mn photos by dave for weheartmusic
nick's guitar broke mid-set so he had to borrow juliana's ax for the night lol oops thx jules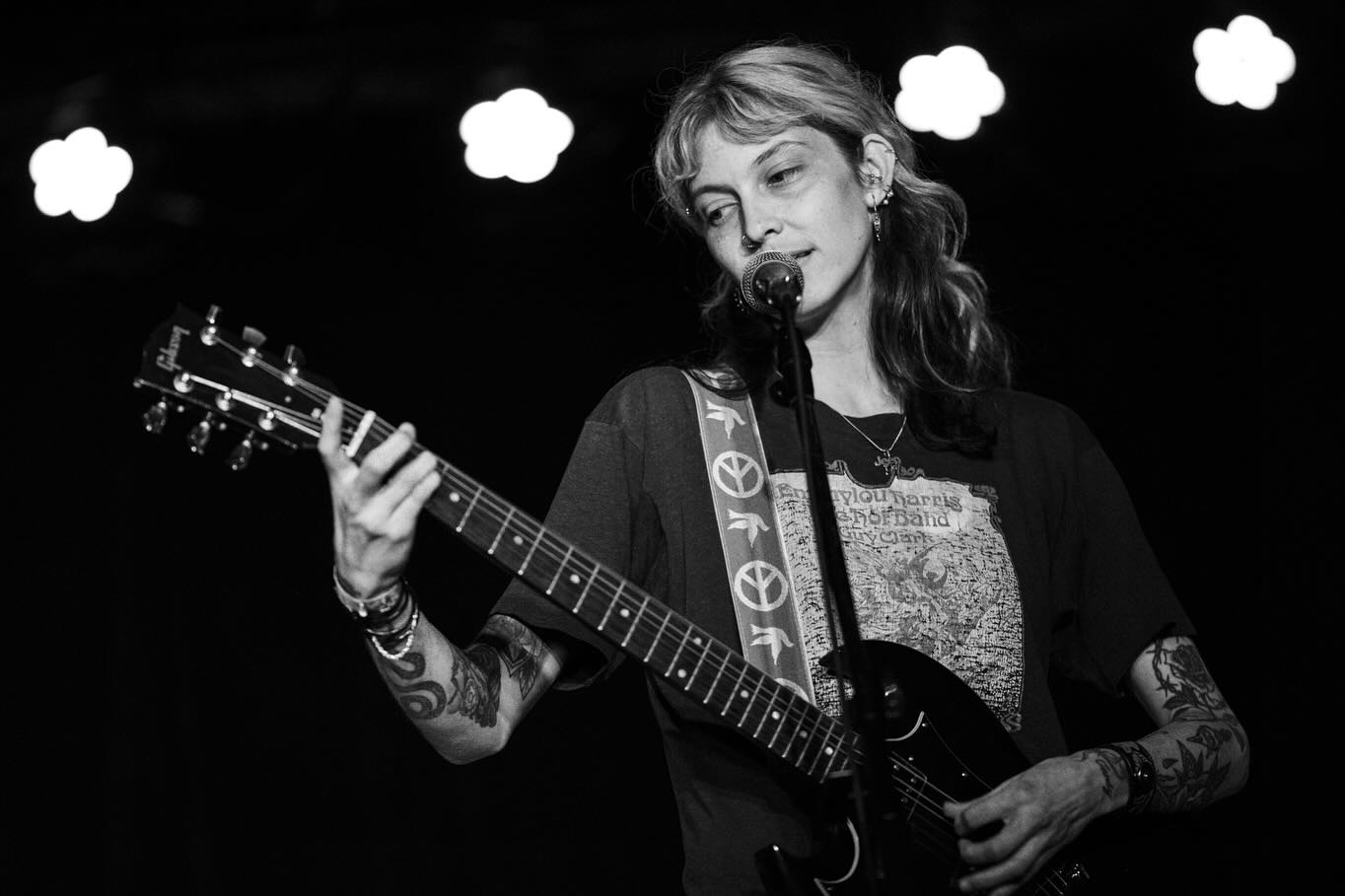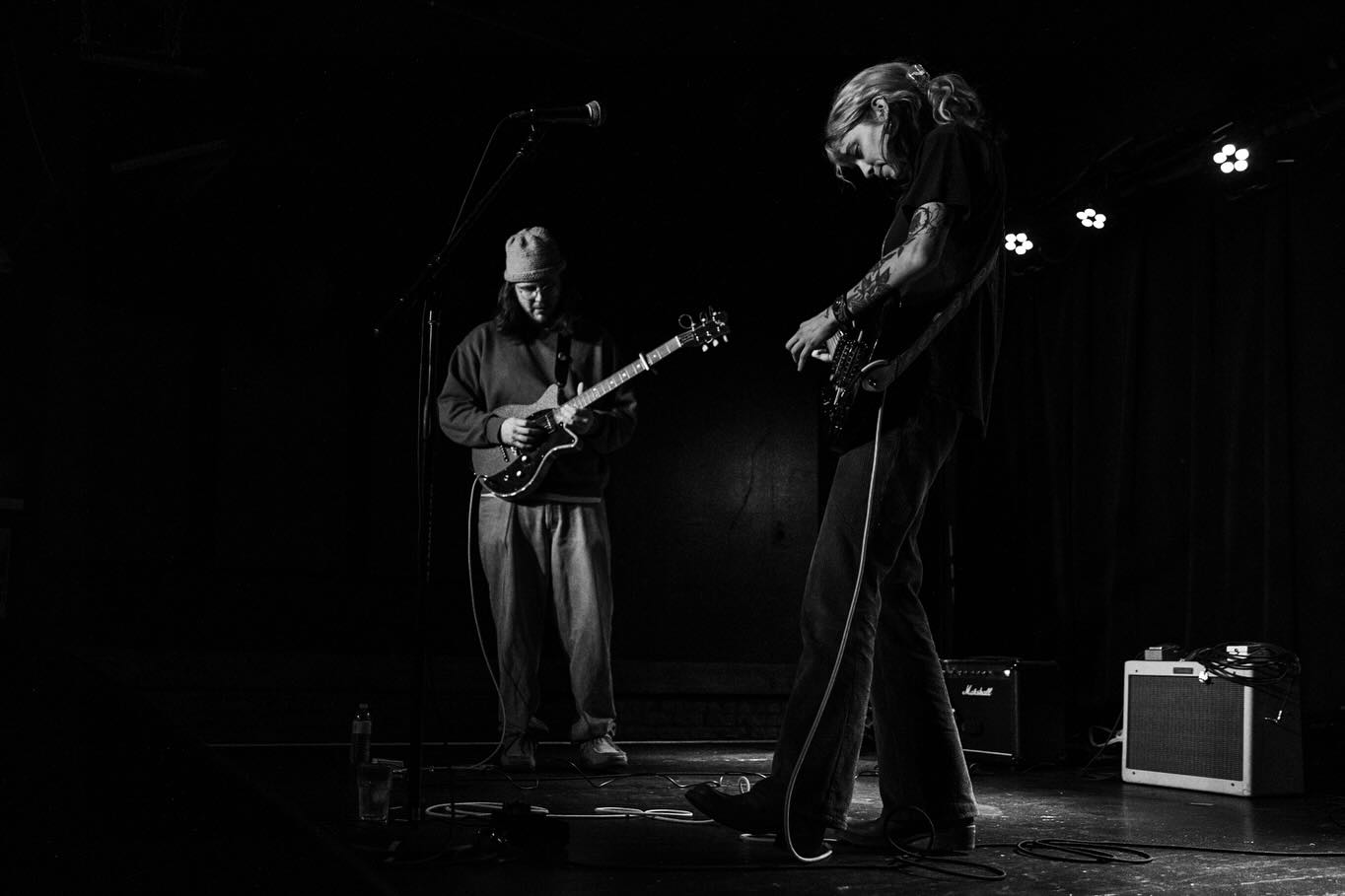 live at the turf club in st. paul, mn photos by john oakes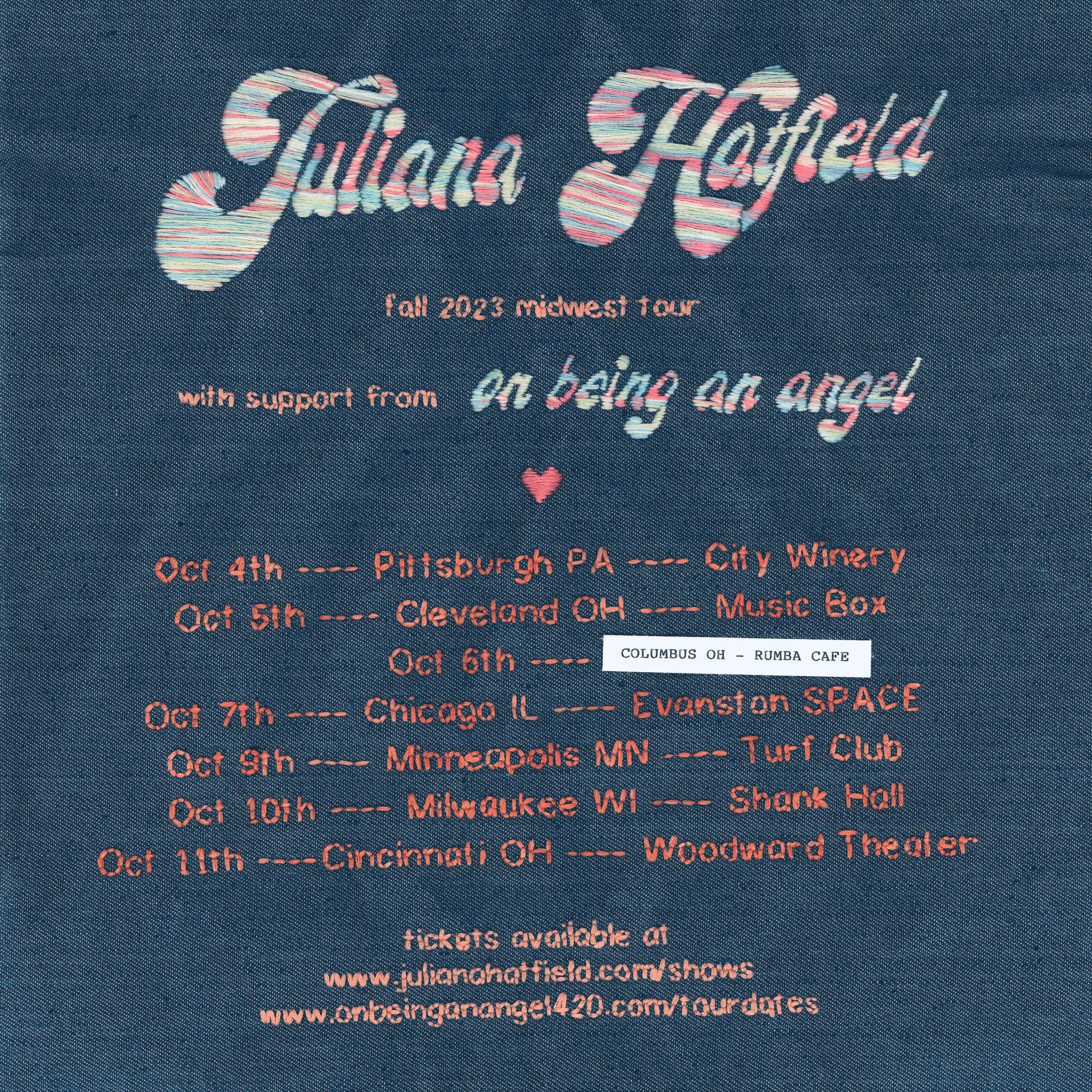 hand-embroidered tour flier by me loll got a lil in over my head and this took like a month to finish... lol oops
gonna have to frame this one tho

also stoked to share the b-side from our upcoming new 7"... u know we haddd to do the KISS "hard luck woman" cover but make it fuzzy
check out the track below or on our bandcamp now !! and stay tuned for the single drop 11/3 :]
we're playing this weekend on saturday september 16th at the mohawk inside with knifeplay and midwife :]
doors open at 9pm and we kick off the rock at 10pm !!!
we'll have some of the sue blue tees (regular tees this time) and a restock of the nancy tees to offer...
oh ya did i mention we'll have kai the guy on the skins for us ?? whatttt!??! :0
flier by yrs truly, gelli print with type and a lil stamp <3
(version 1 on right & version 2 on left, imperfection is the secret to perfection...)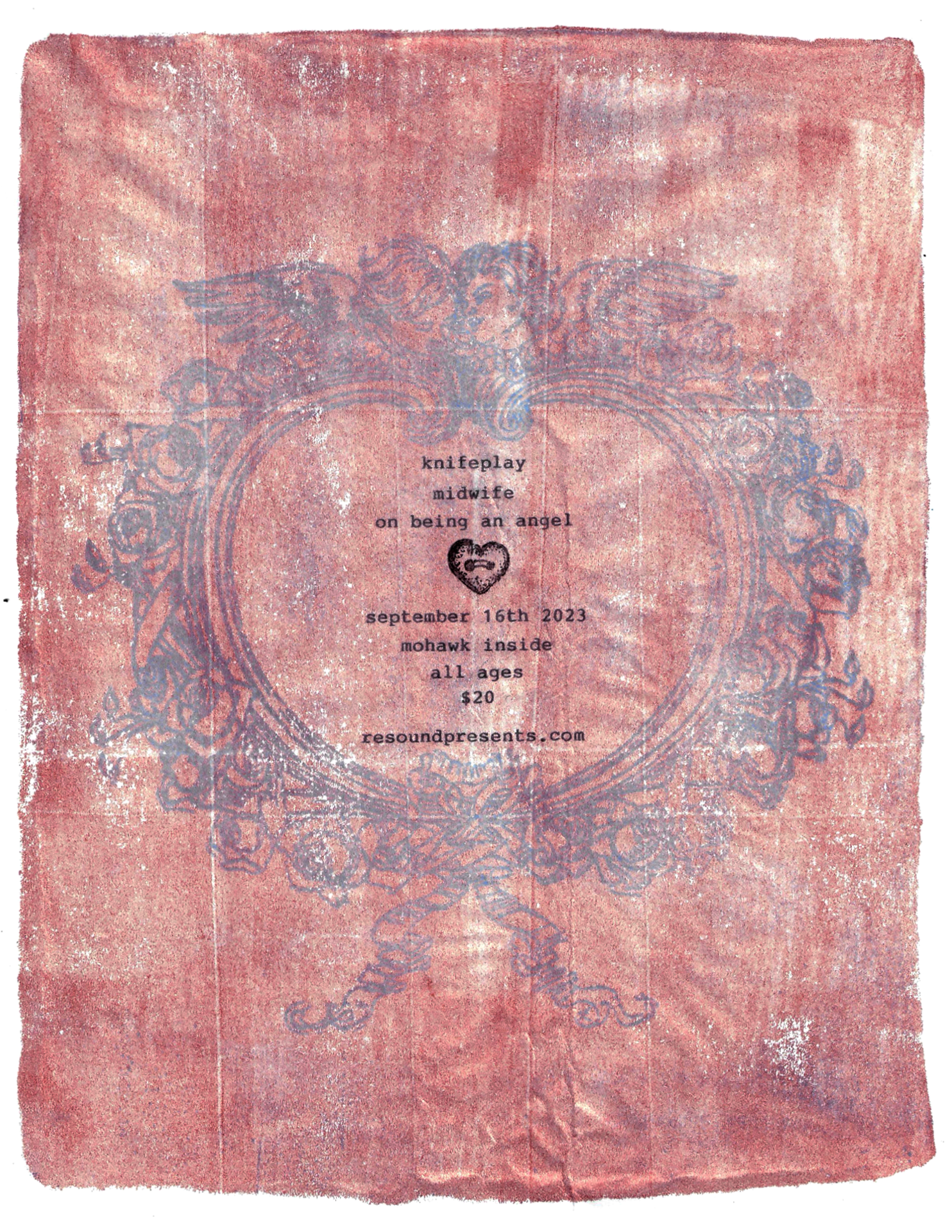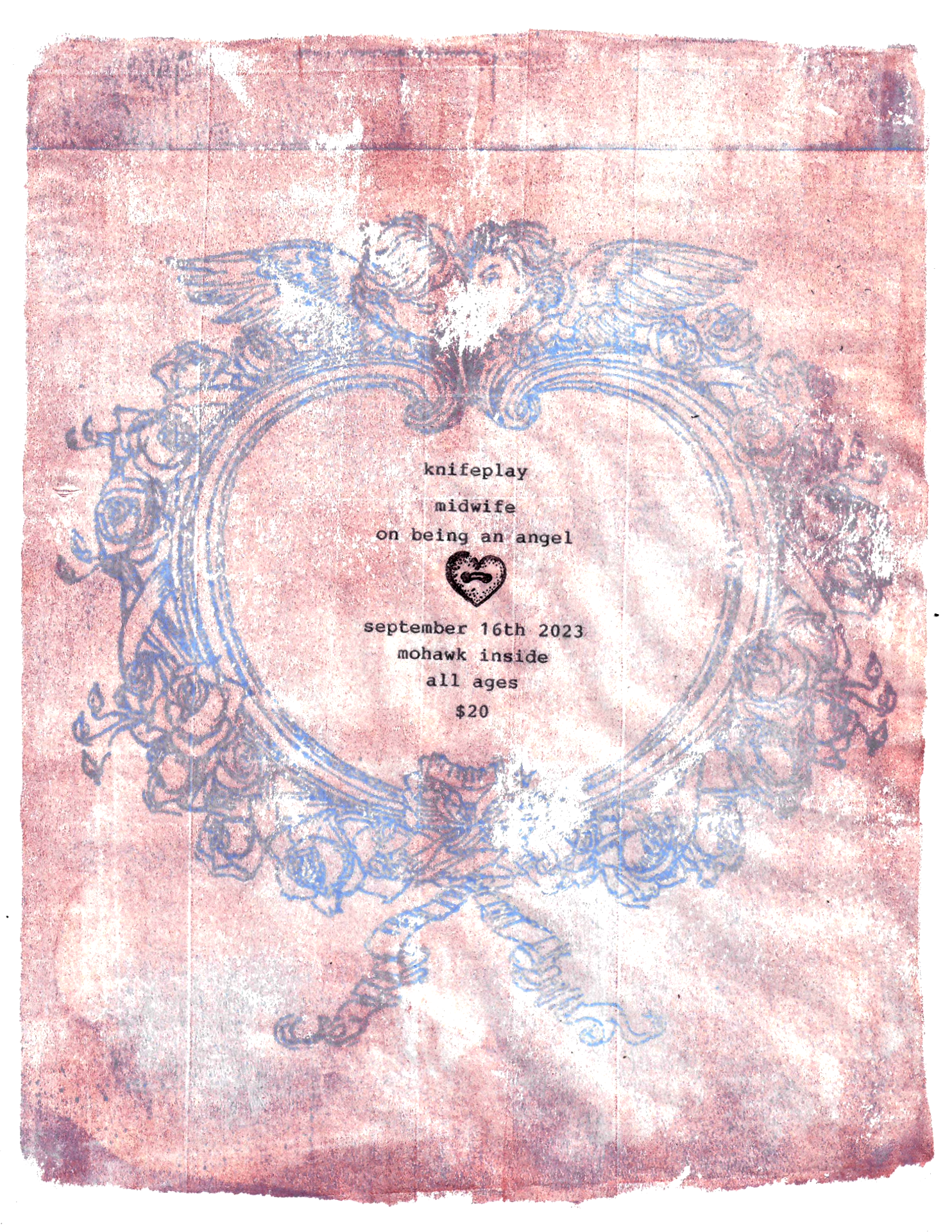 sooo excited to announce our debut vinyl release available now for pre-order via american laundromat records !!!
introducing our new single "playin it cool" and b-side banger KISS cover "hard luck woman" (teaser here hehe)
recorded live on analog tape with jason morales at the bbq shack on april fools' day 2023 :]
art and layout by moi, photos sourced from old magazines
script lettering by sam a., back cover photo by sean b.
stoked to share more with time... :P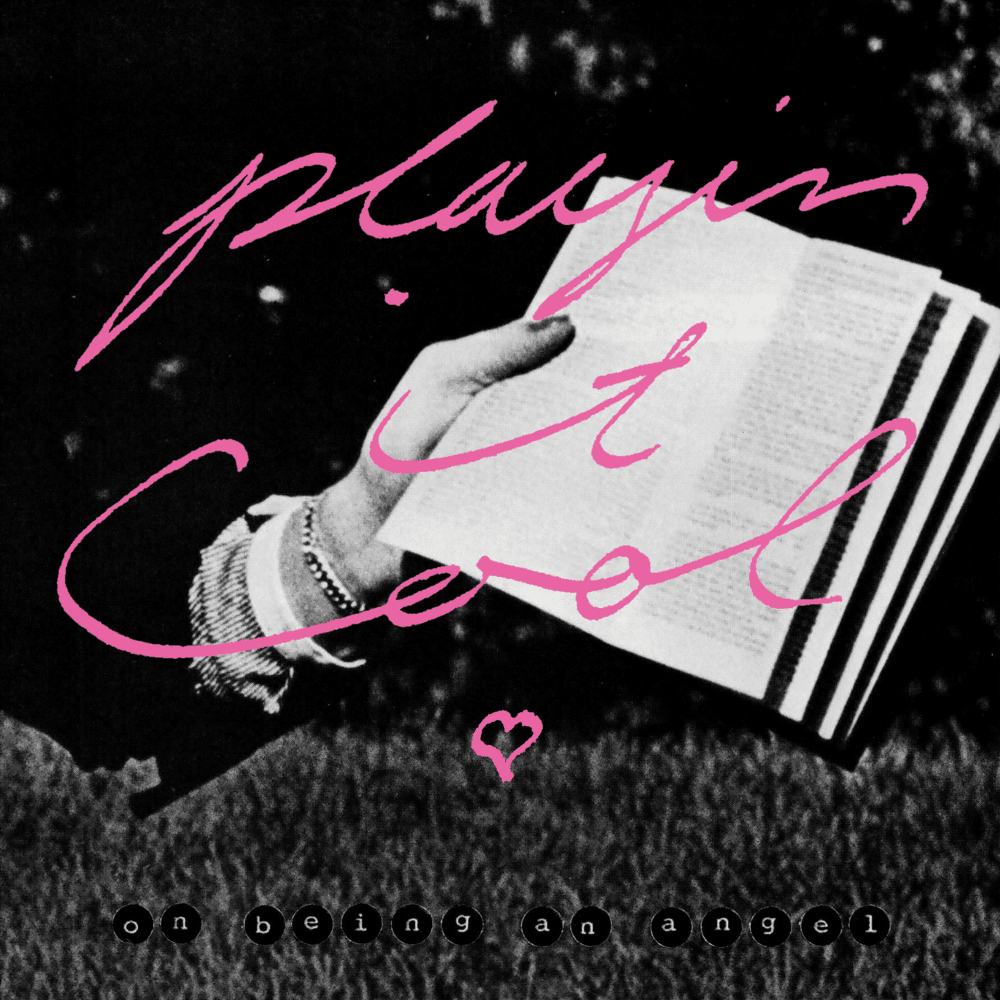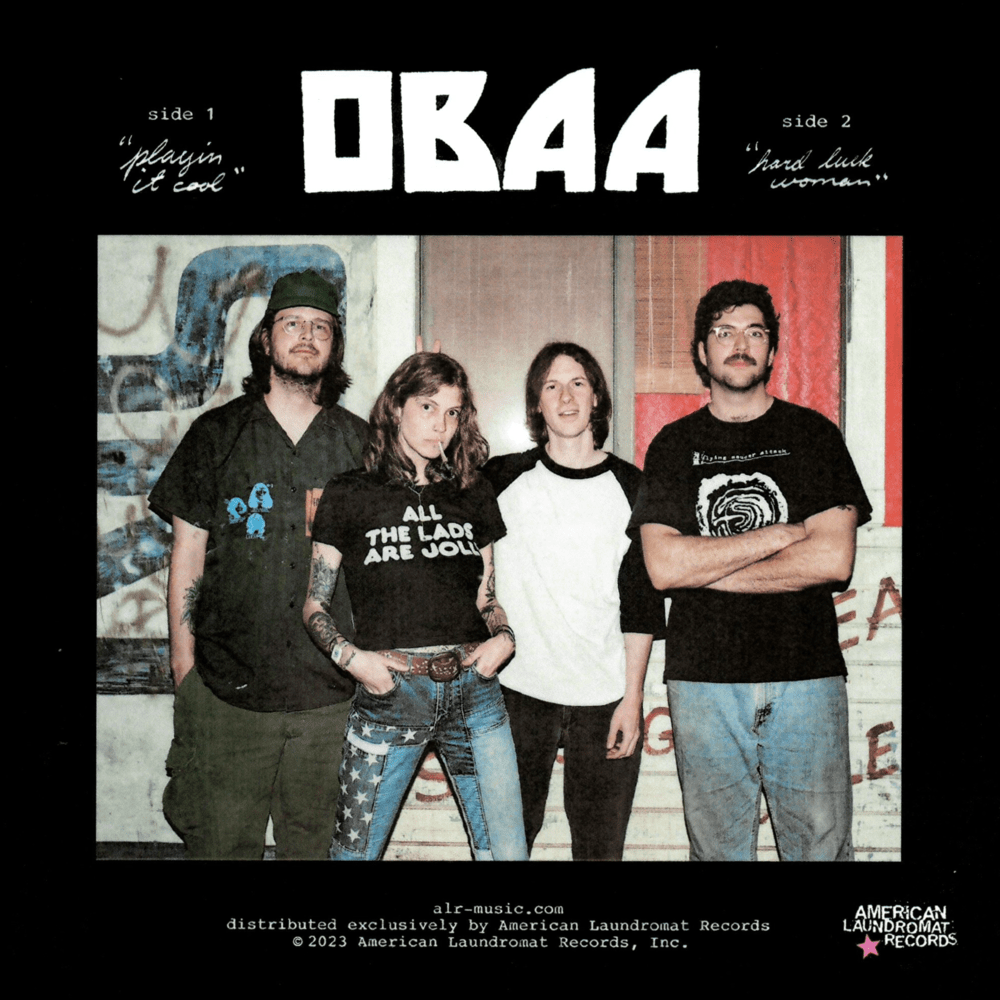 along with being newfound labelmates,
we'll also be hitting the road again in october supporting juliana hatfield on a string of midwest dates !!!
we'll be playing these shows as a duo just nick and i to make for a moody lil tour with solo juliana :]
get tickets on our tour page here or on juliana's site
and lastly, i added the leftover nancy and babydoll tees (below vvv) to our bandcamp if u wanna to get any new swag :)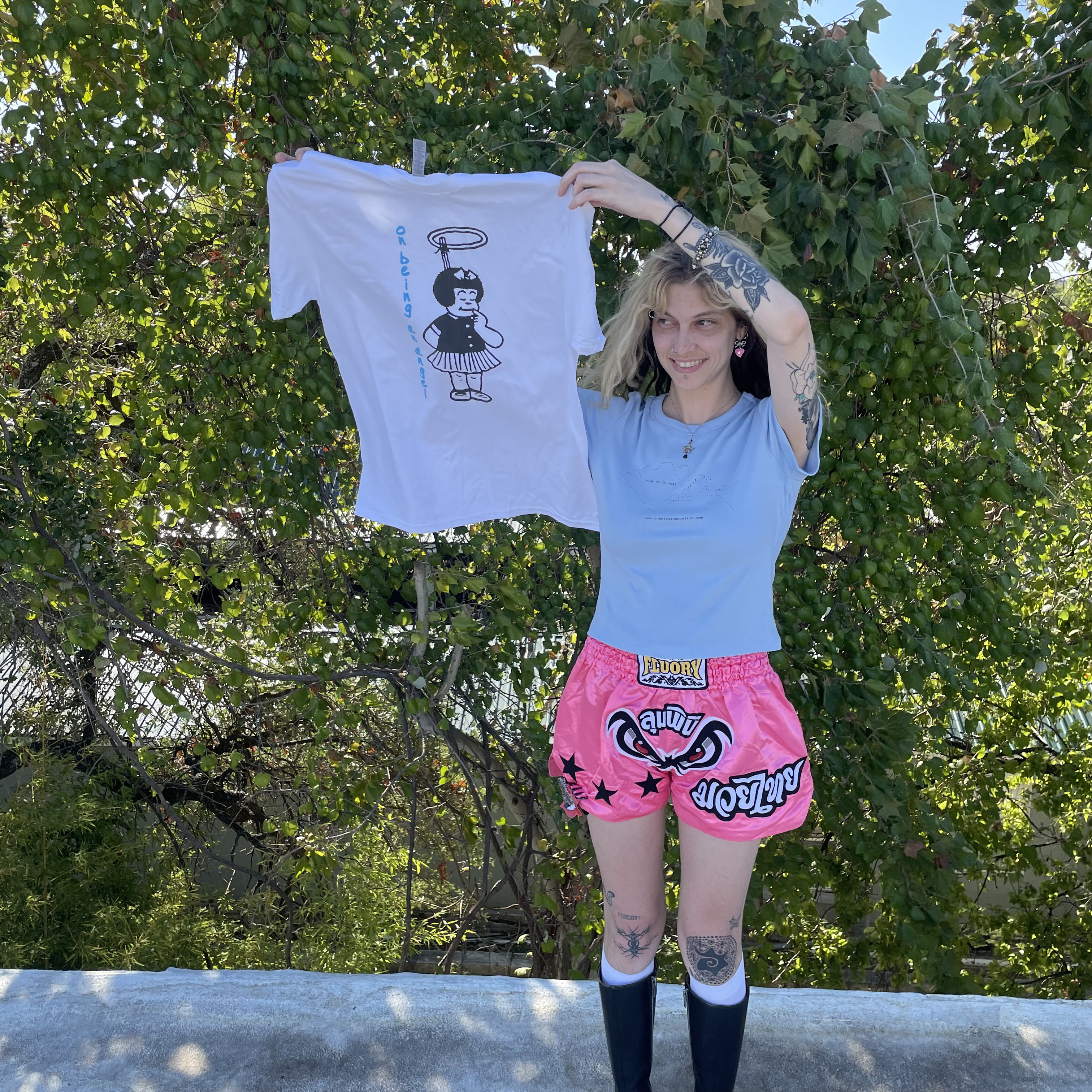 sum summer merch offerings:
nancy tee and sueblue babydolls :]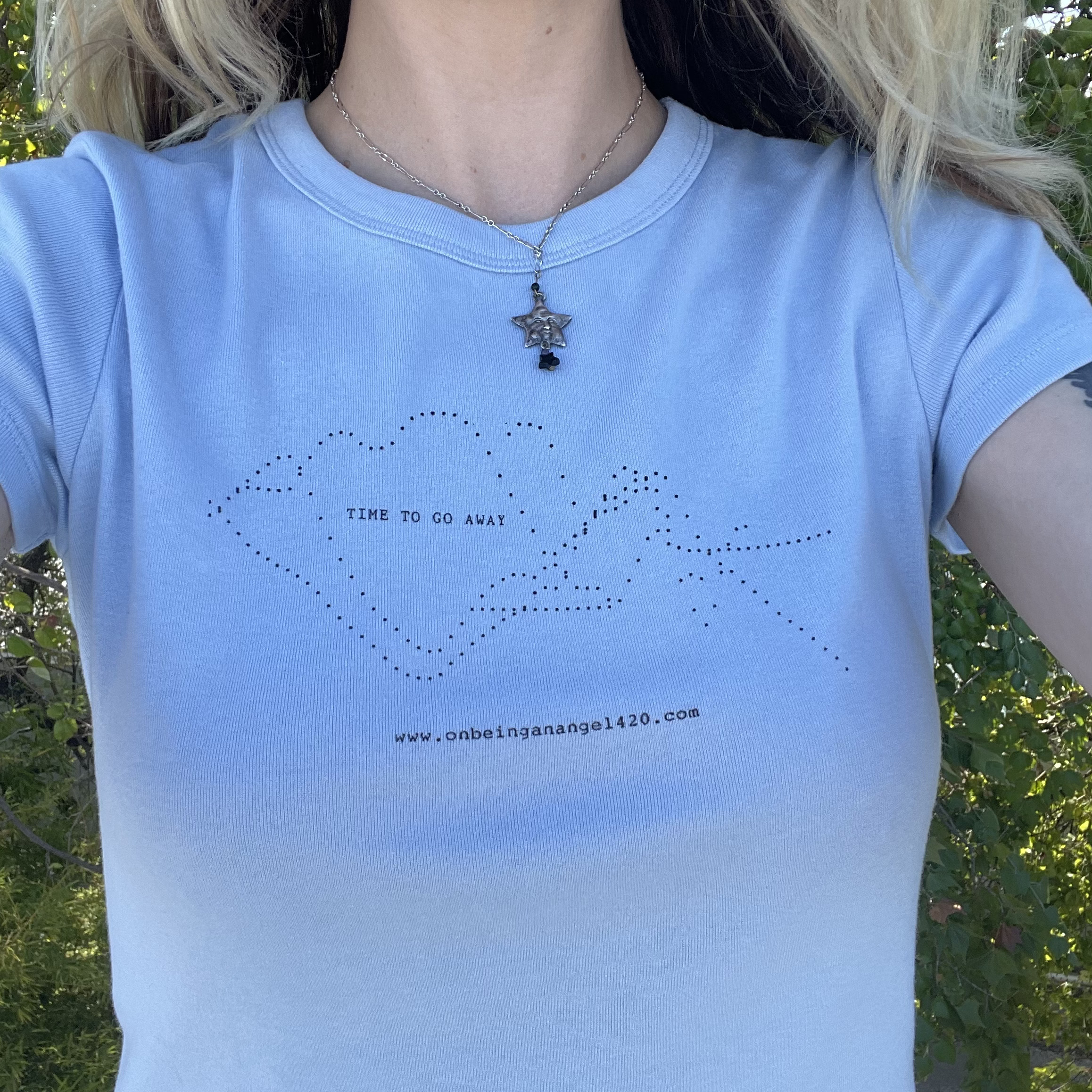 typography design by the incredible sue tompkins !! :0
what a total dream to collab with sue
been such a fan of her work since discovering life without buildings one blessed day on tumblr.. lol
beyond stoked to have these :')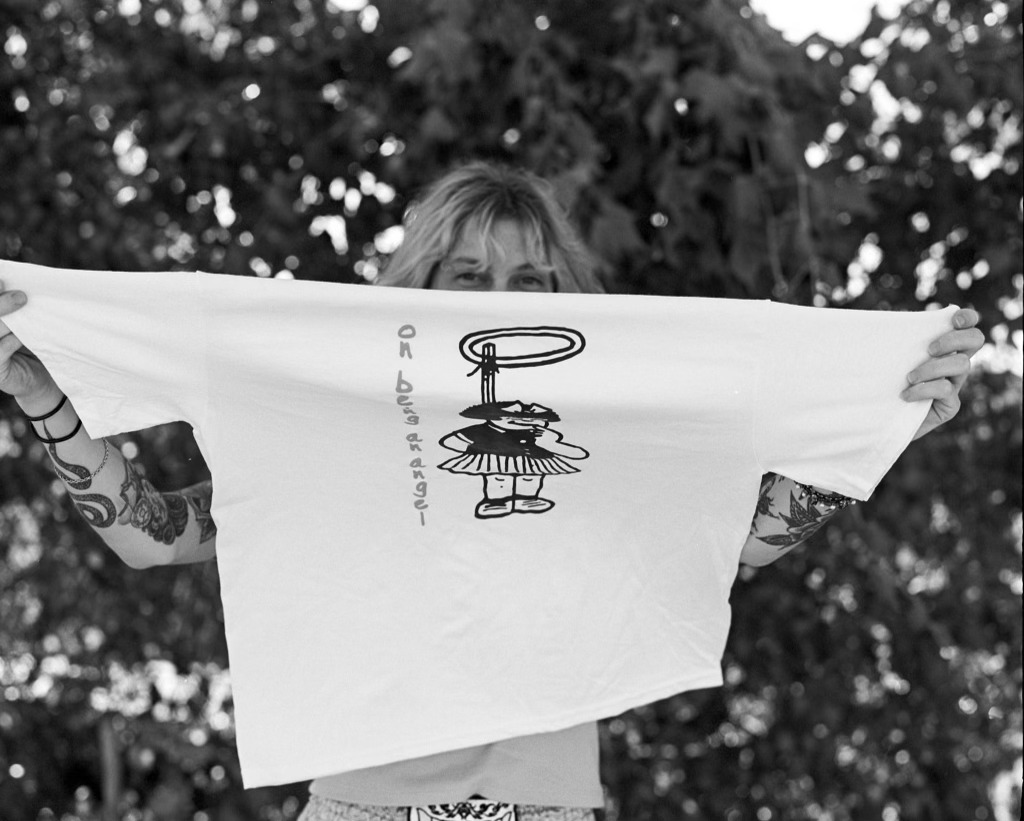 nancy shirt photo on the roof at work by sean blackall
a few leftover shirts will be added to the bandcamp store shortly :]
catch us playin the stab album release show 8/4 !!
a show full of friends :')
special thanks to the austin chronicle for the sweet write-up too :]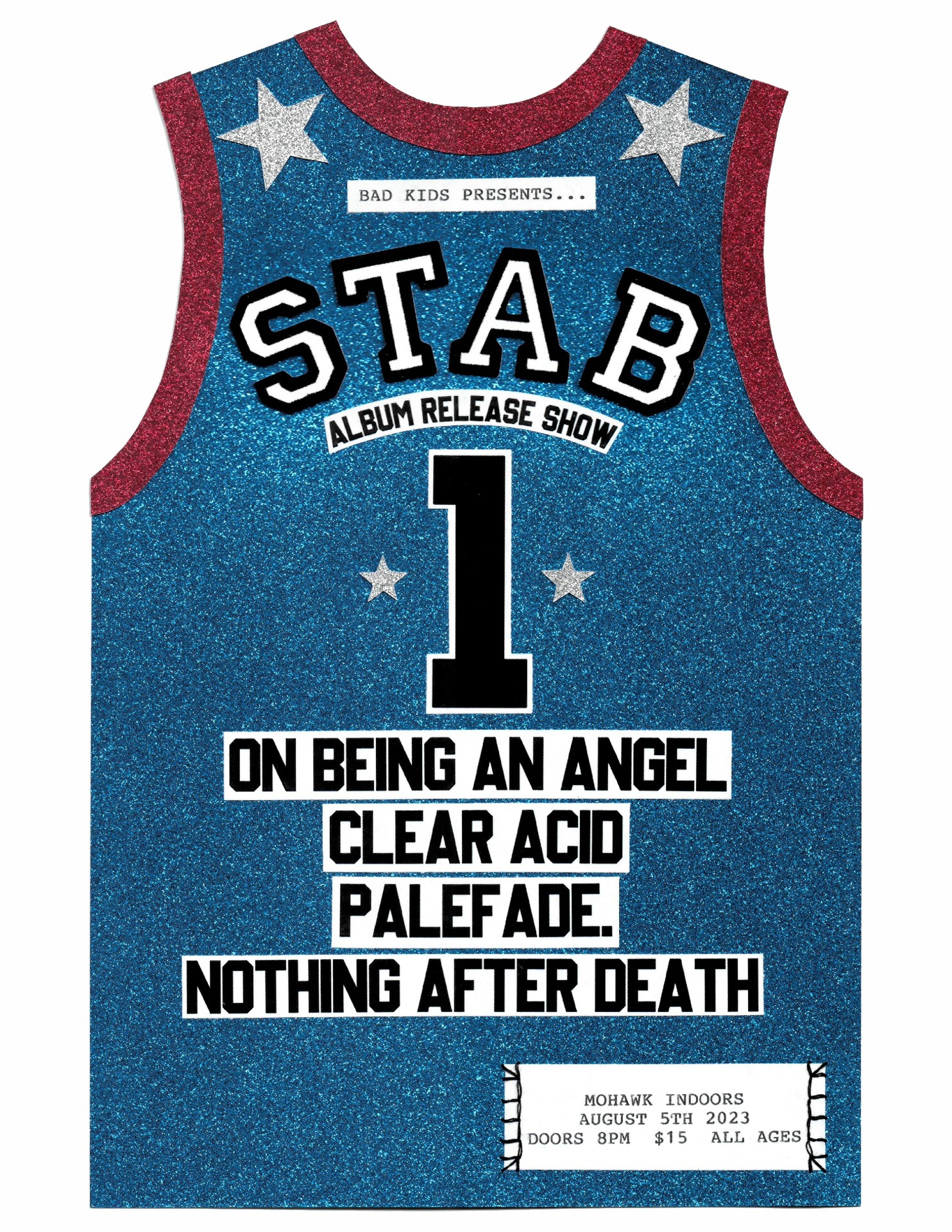 not to mention skourge playing outside that night too
badass...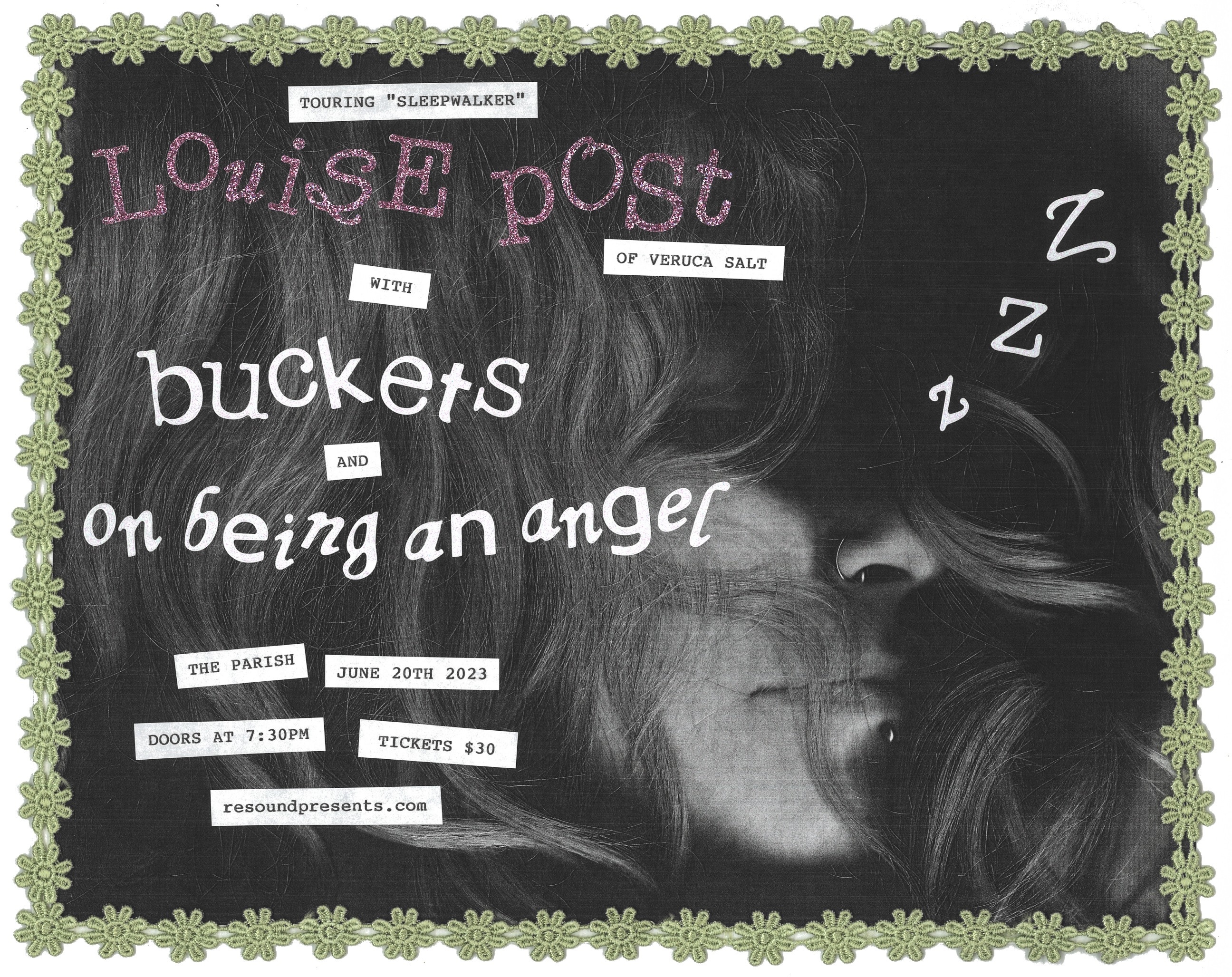 flier for the louise post show we sadly weren't able to play after all :'( but next time !! maybe a tour in the future ? lmao that would be epic...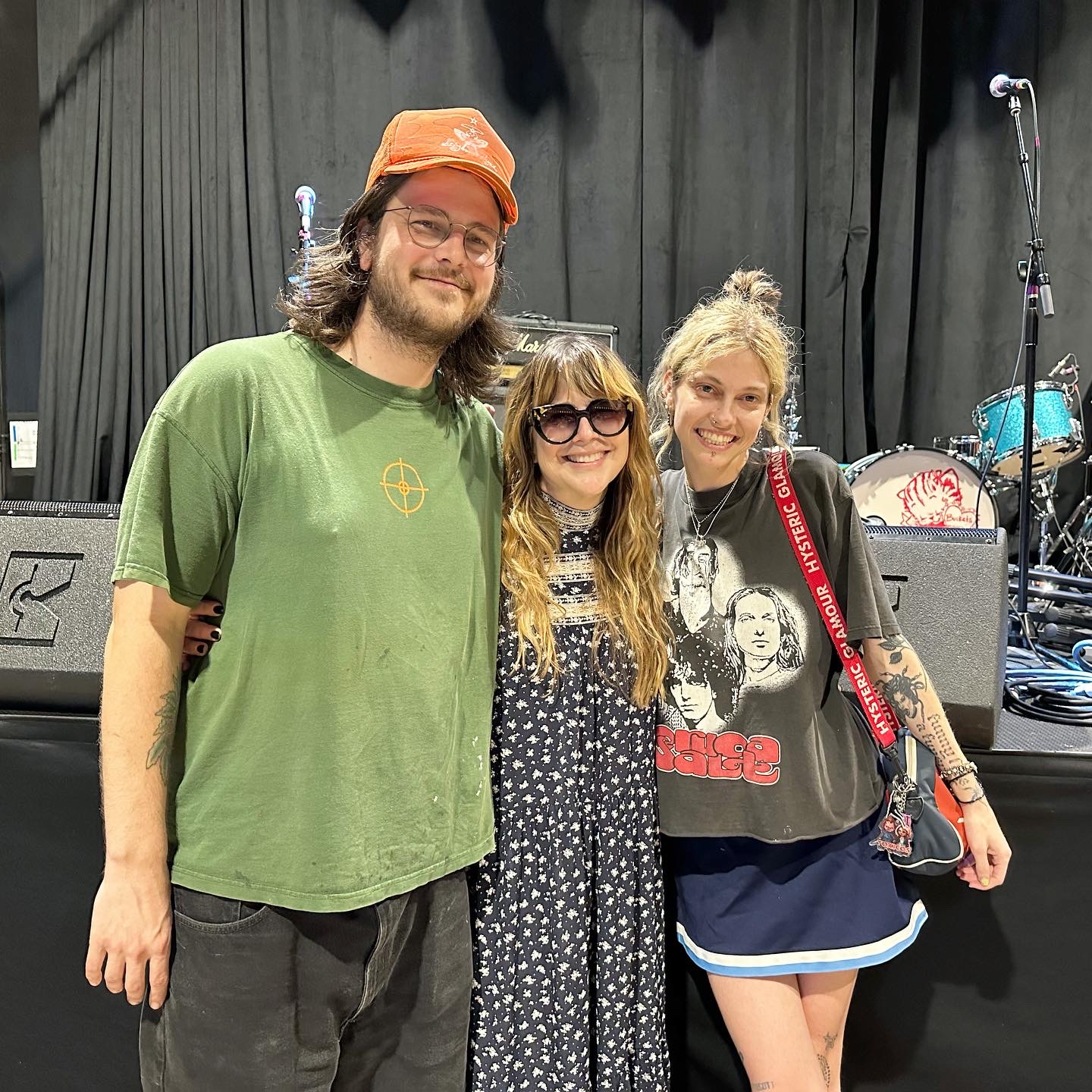 us with louise, and nick's marshall peekin out in the background that we lended for the gig :)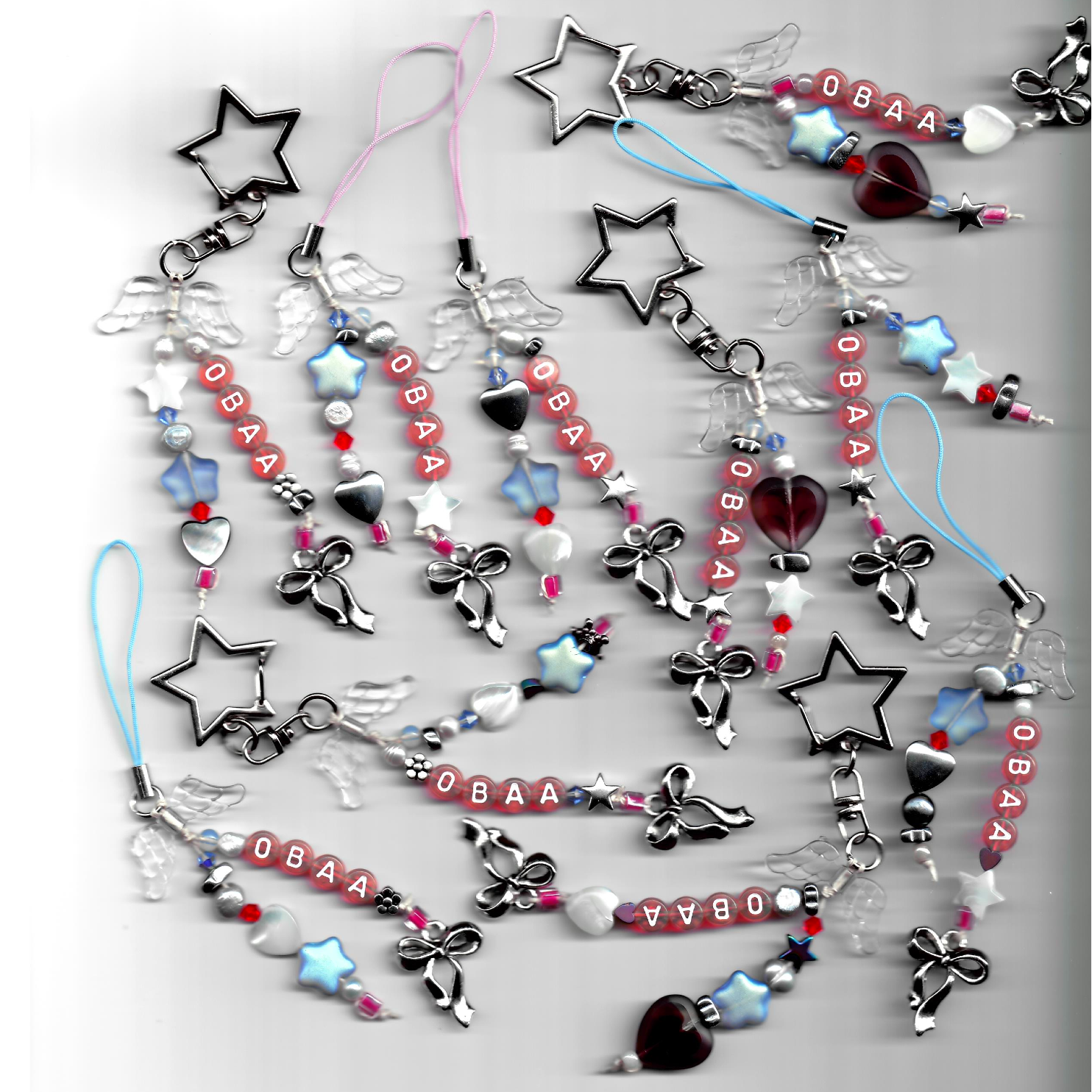 sum keychains & phone charms i made 4 da gig :)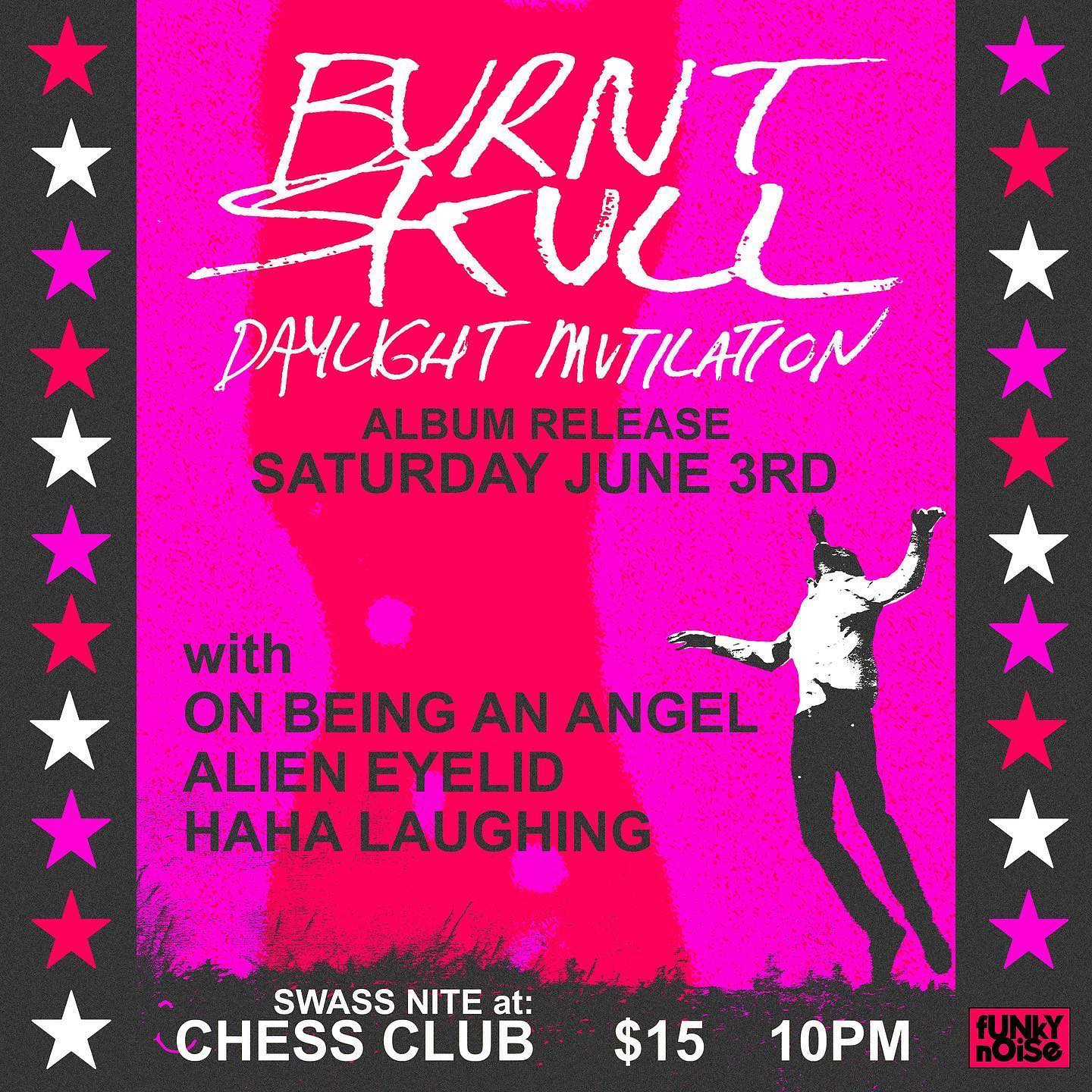 burnt skull rec release at chess club 6/4/23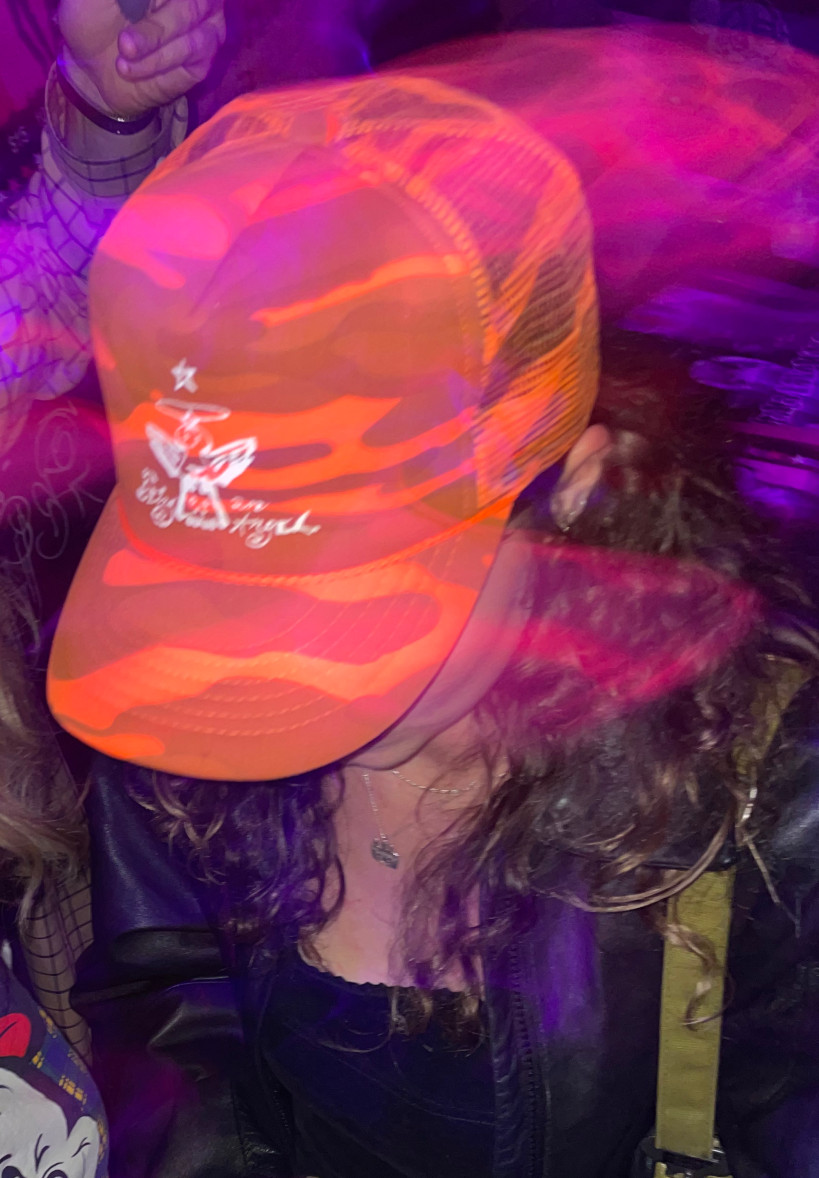 new orange camo hat with art by ryan on hailey :]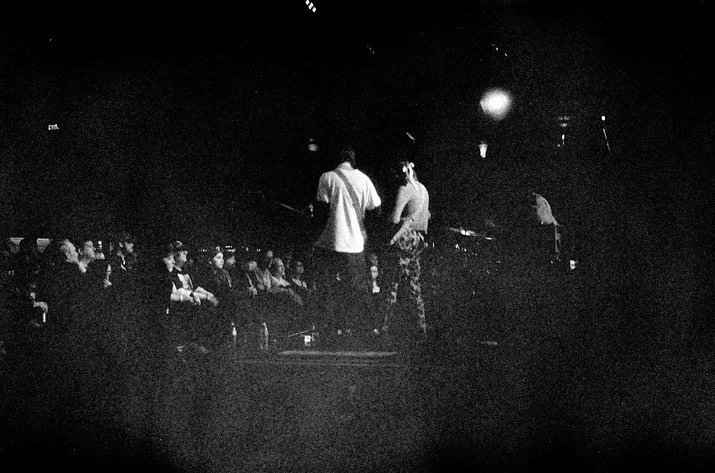 live in boston 12/17/22 by jj gonson !!! :0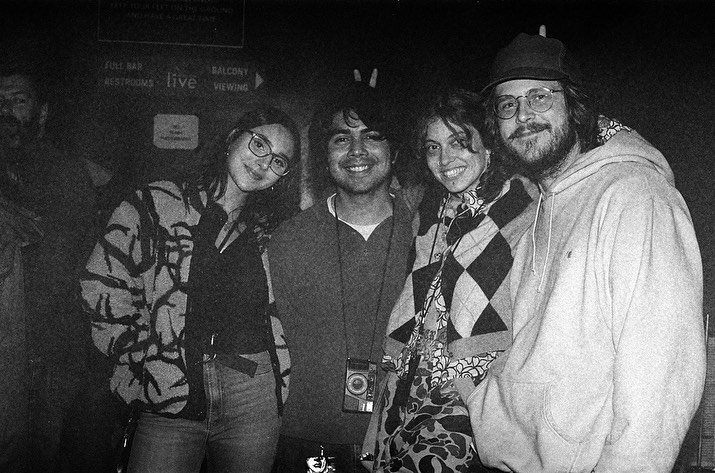 can u tell i was stoked ? loll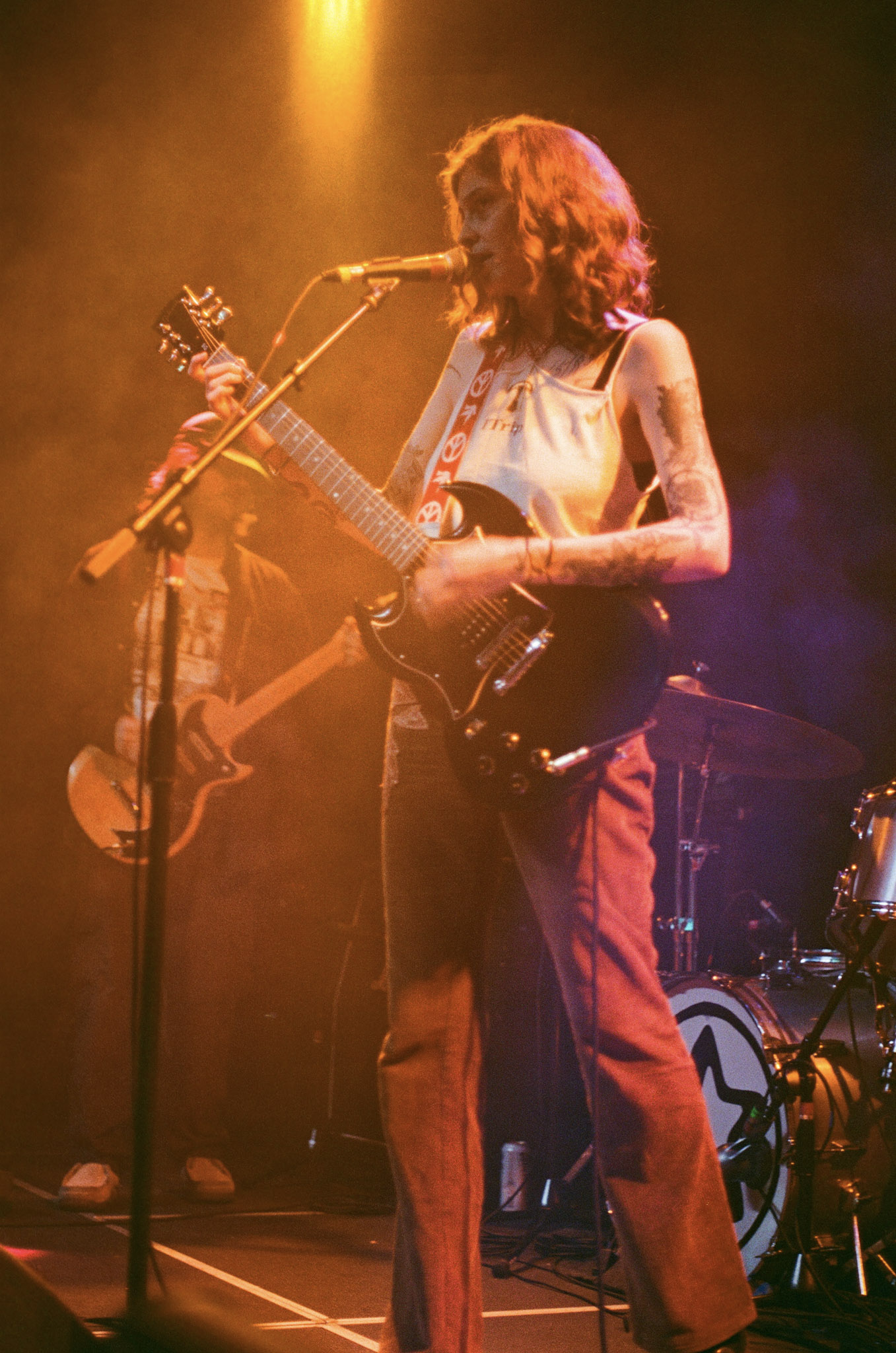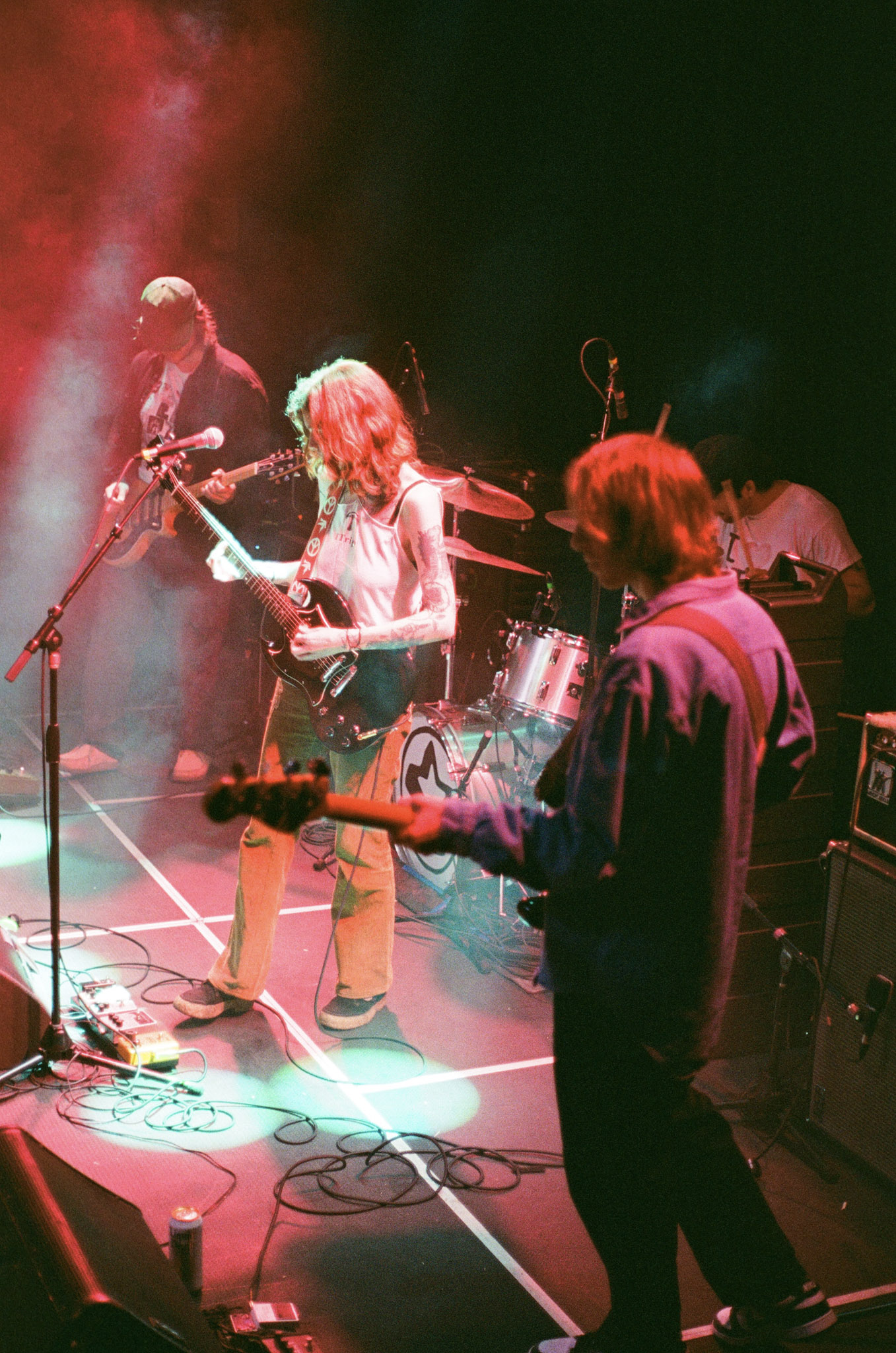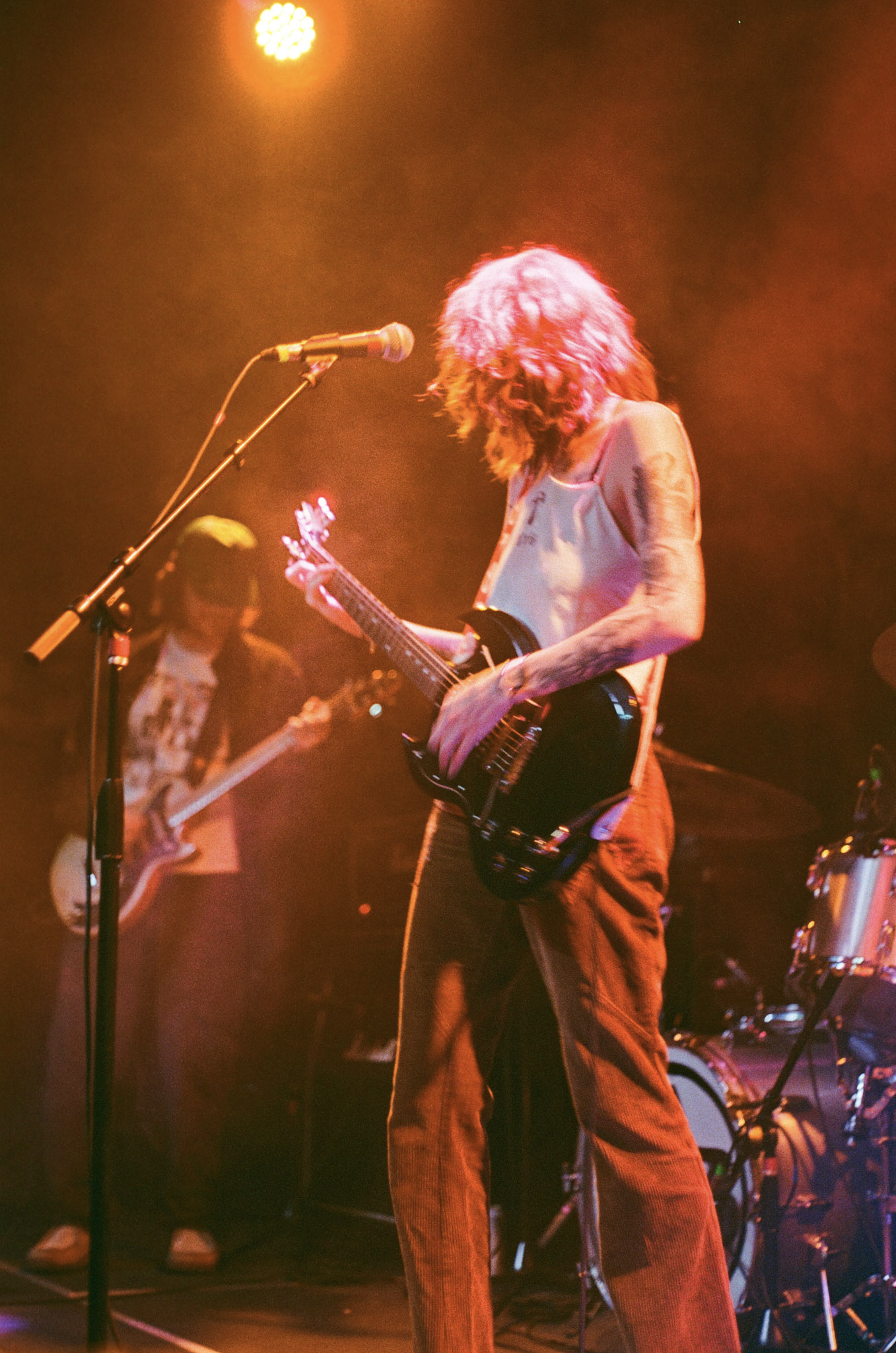 pics from the parish with narrow head and vämps by sean blackall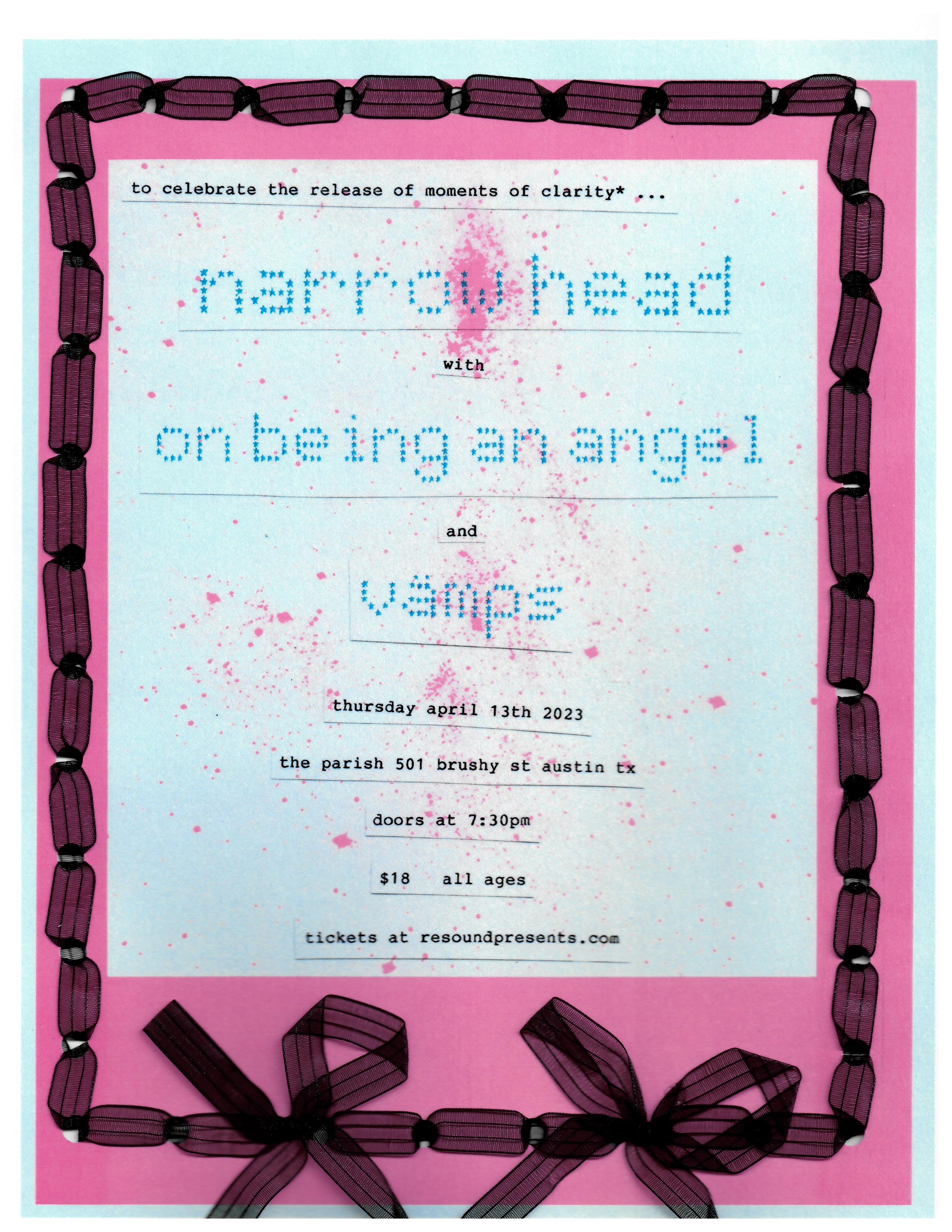 flier for the narrow head, obaa, vämps gig by me :)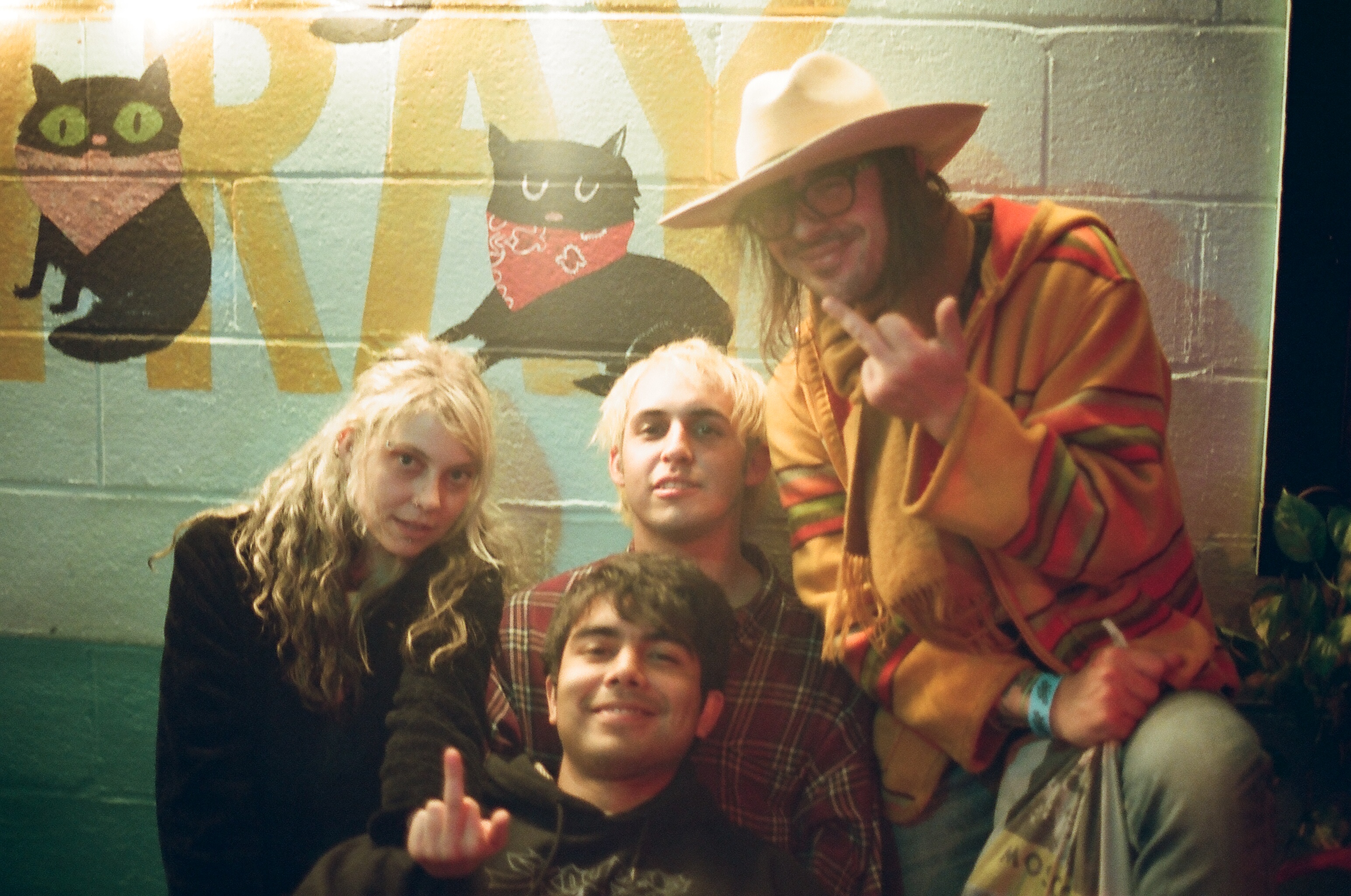 on being a narrow dj drug by sean b. lol nov '19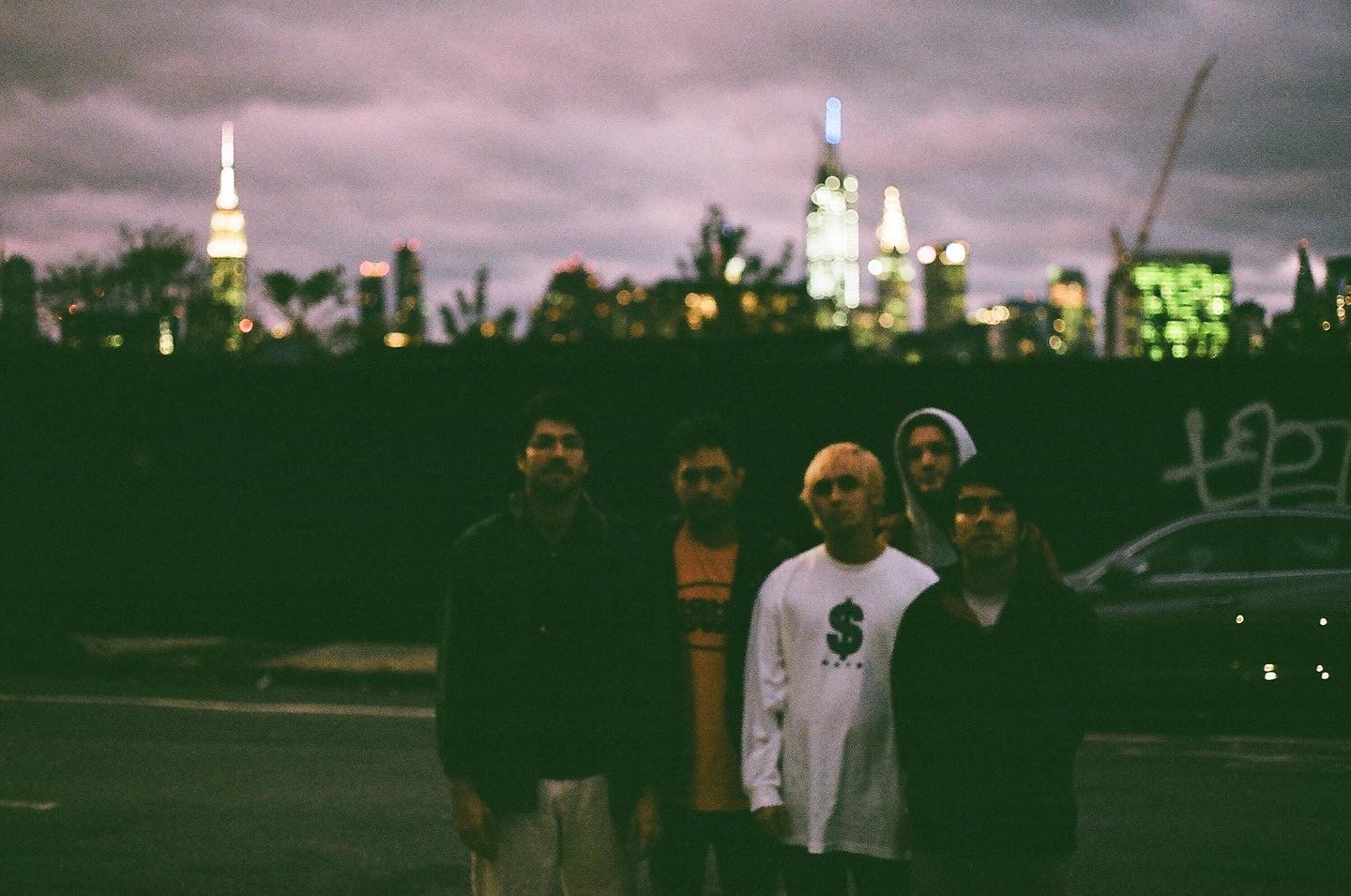 narrow head by me in ny oct 2019 :)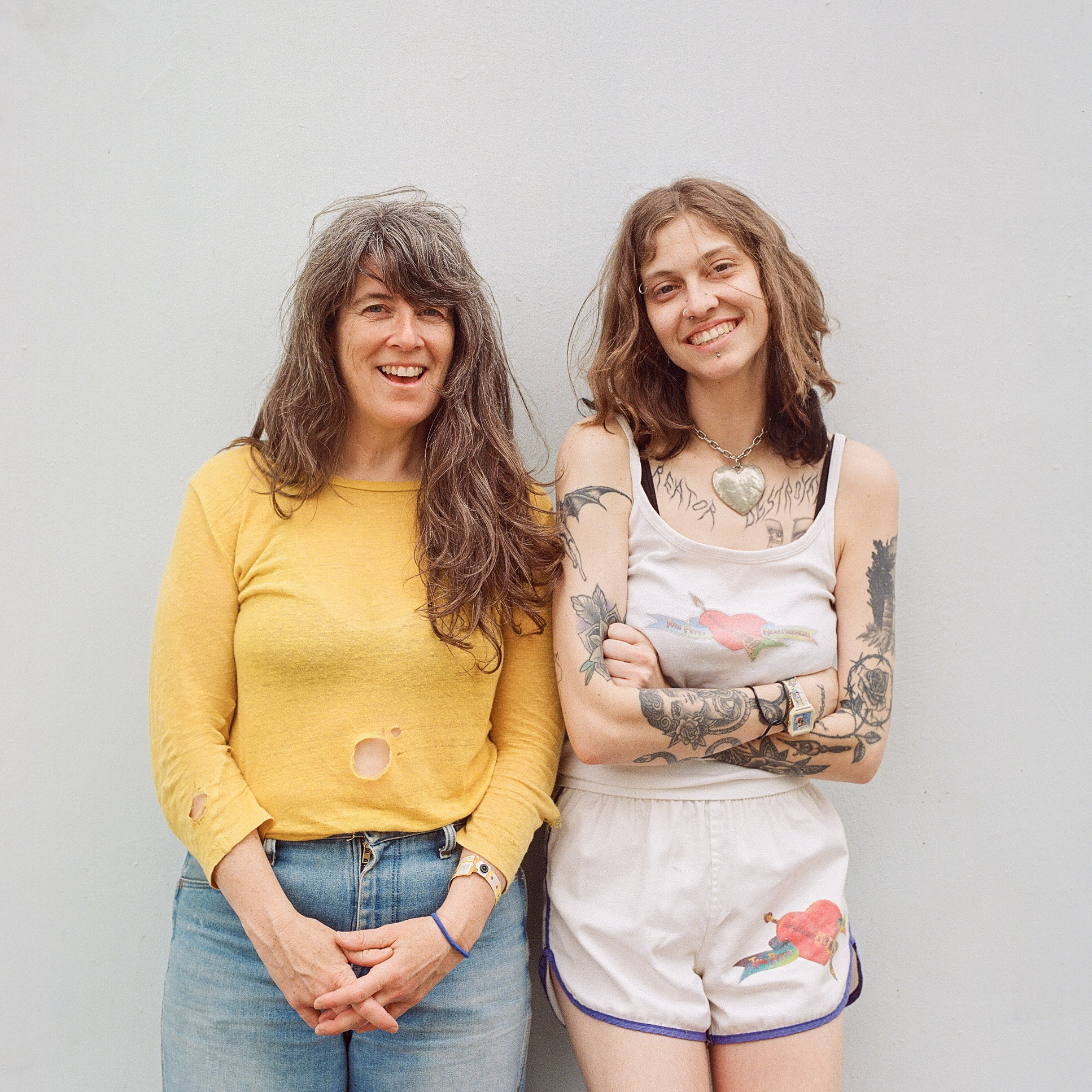 me and julie by bestie sean b. :)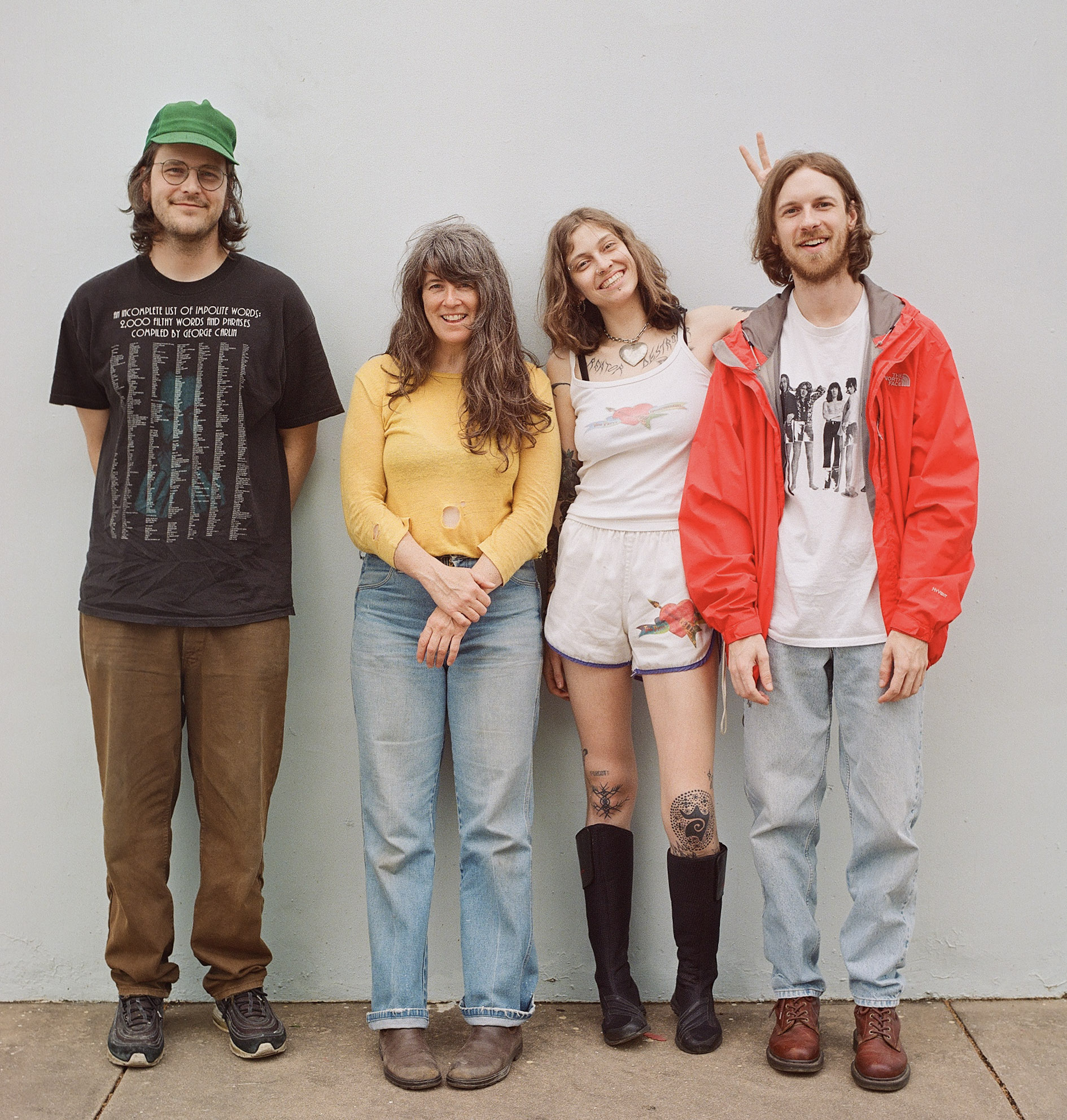 ok now the guys too,, obaa with julie :)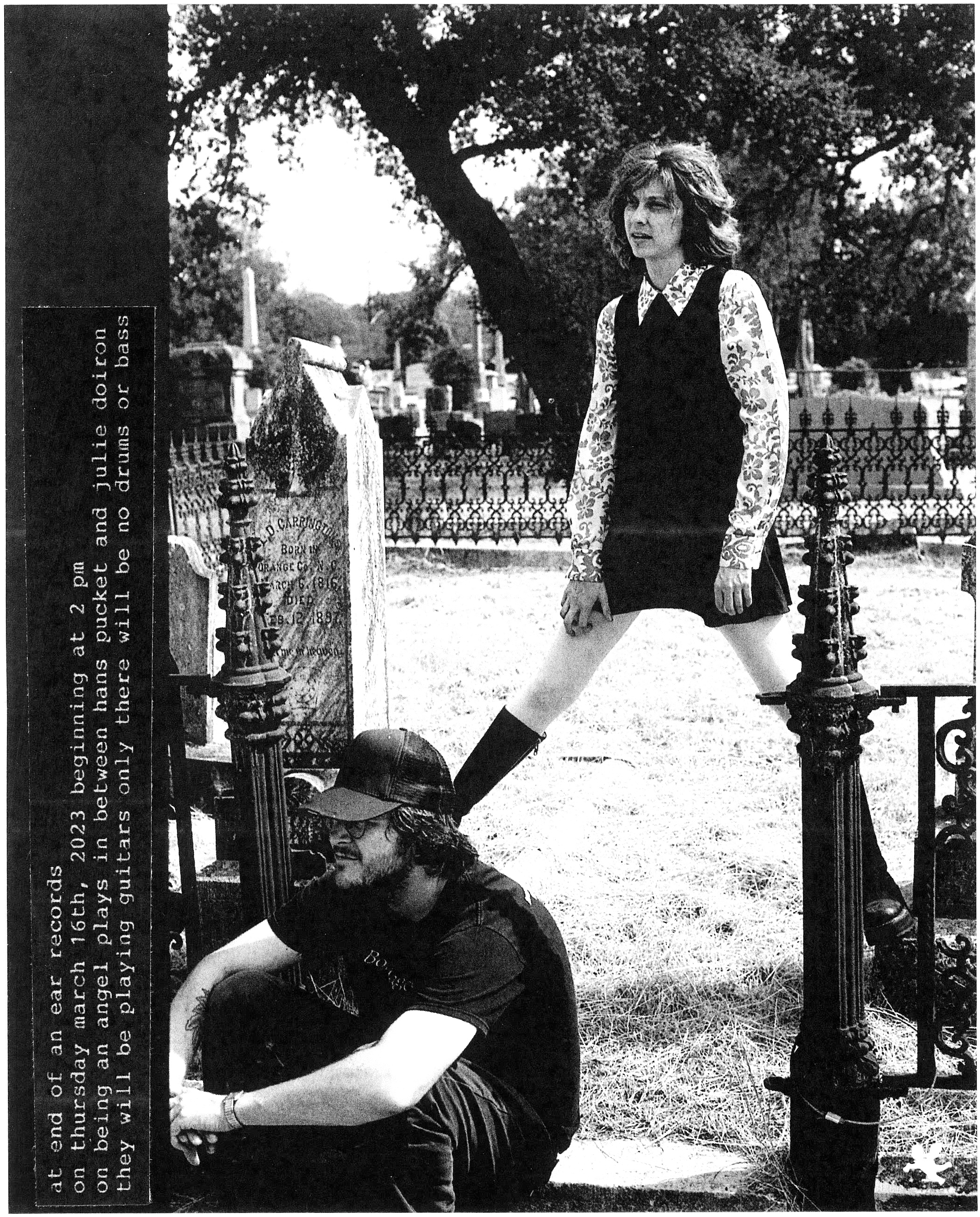 alt flier i also made for the in store lol
( photo by sean b. )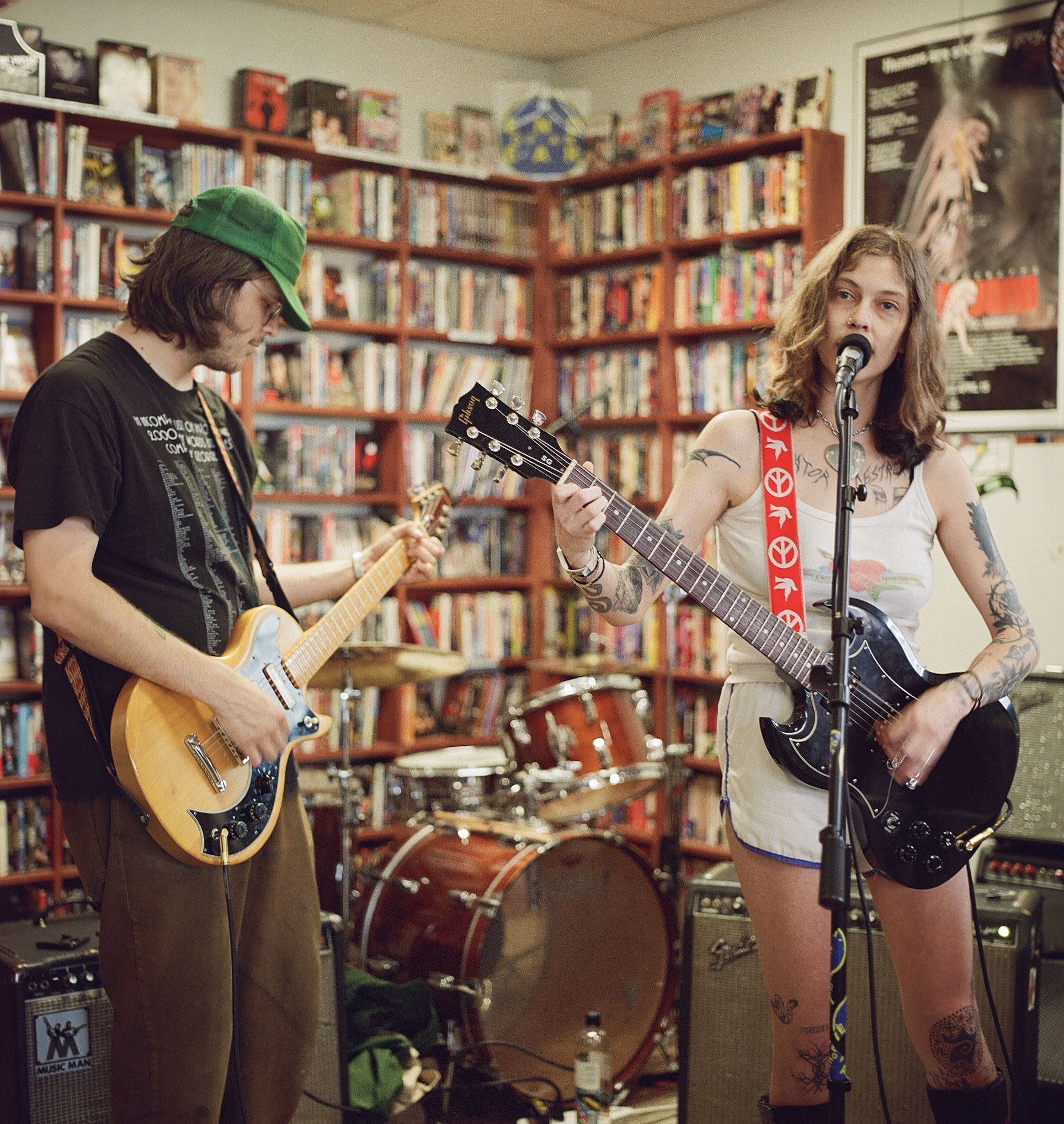 obaa playing at end of an ear during sxsw :)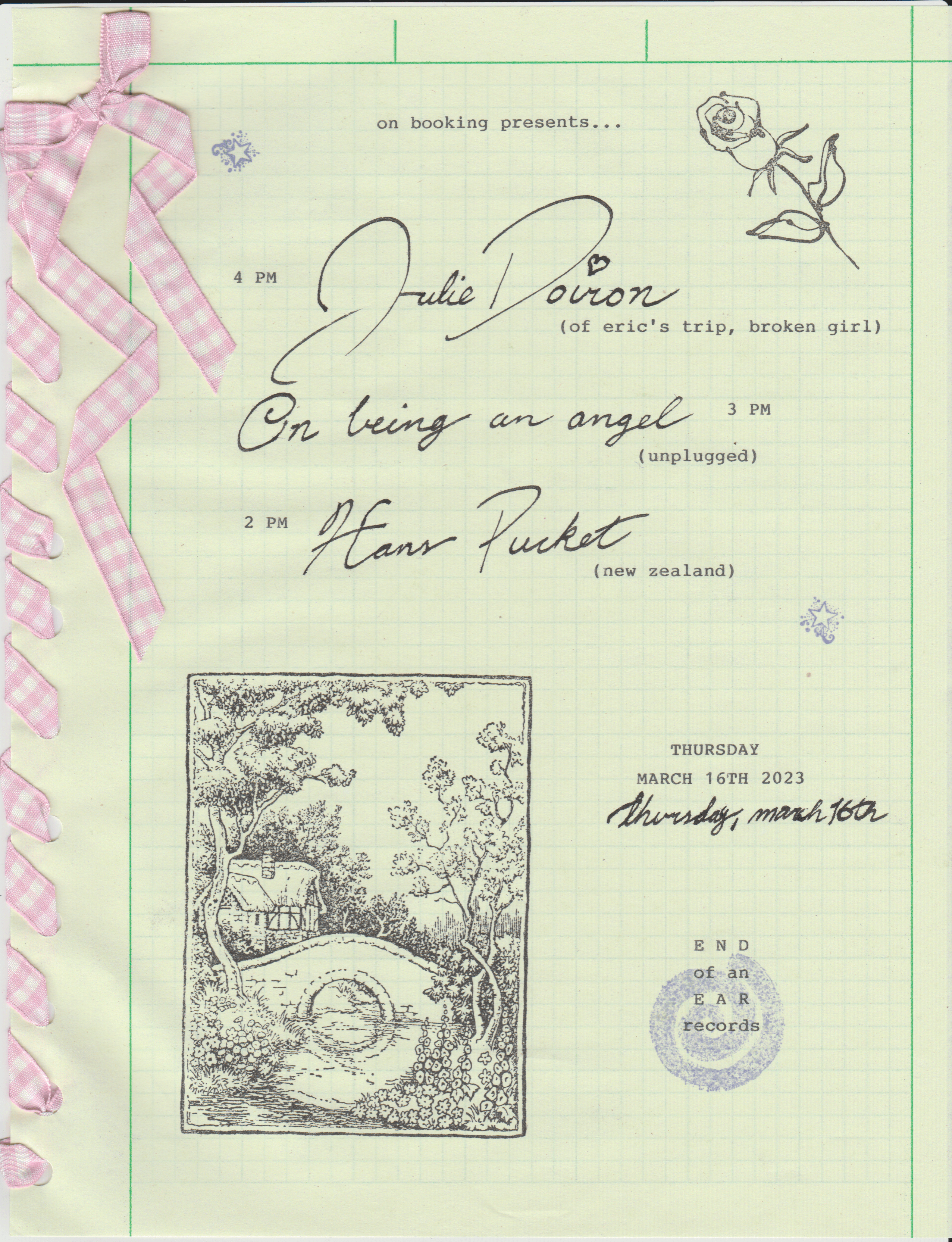 unREAL that we're getting to play alongside the amazing julie doiron !! :00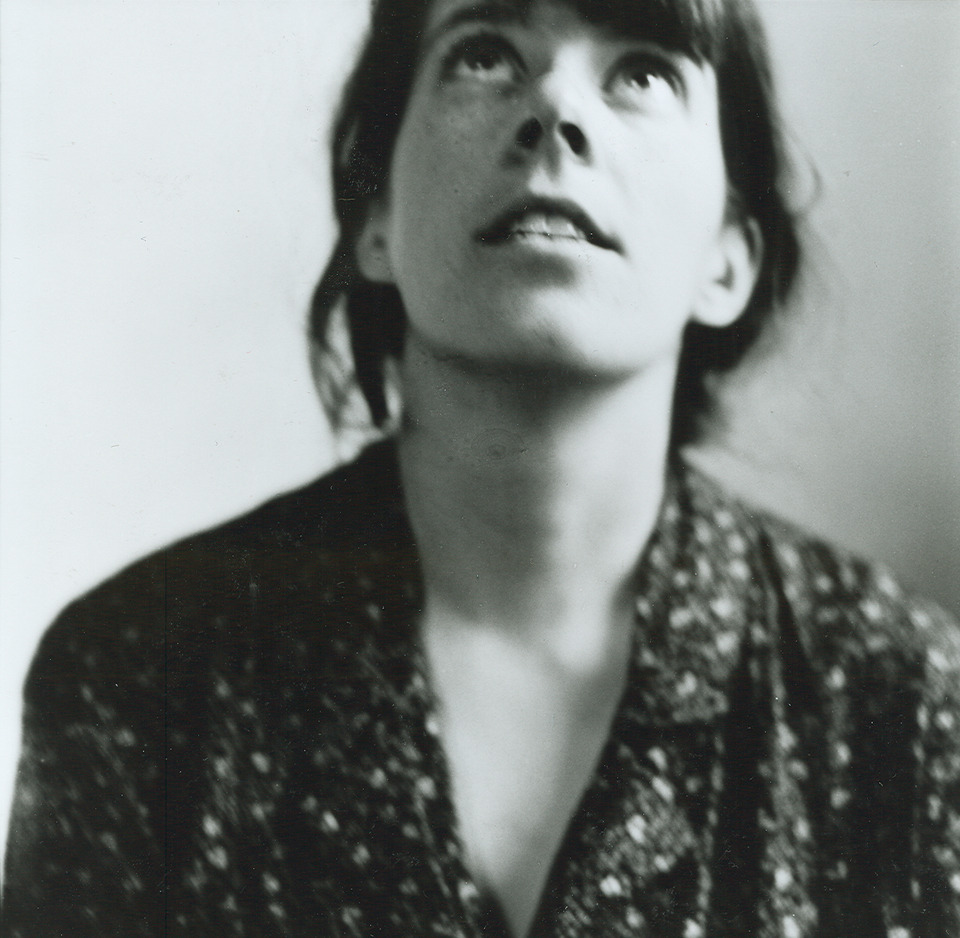 catch more of julie doiron in austin during sxsw :)
not only has julie's solo work been a huge influence on myself, but eric's trip is one of the first bands the guys and i really bonded over :')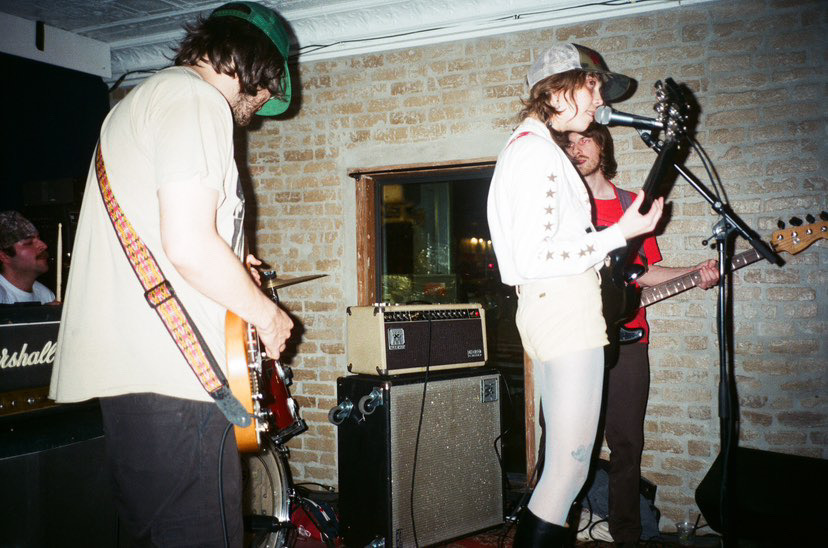 live at chess club 3-4-23 by jordan chipman :]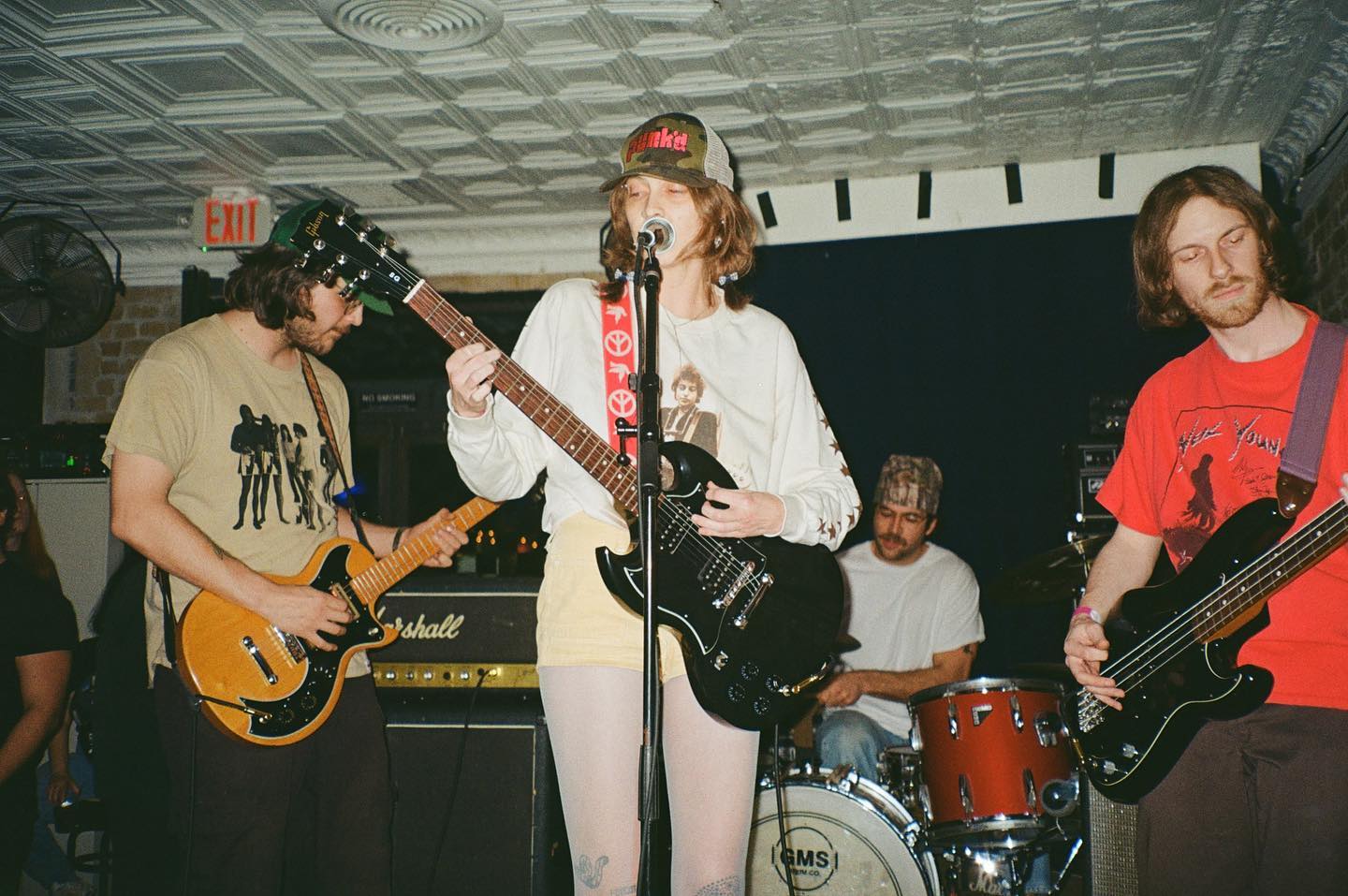 live at chess club 3-4-23 by maya :]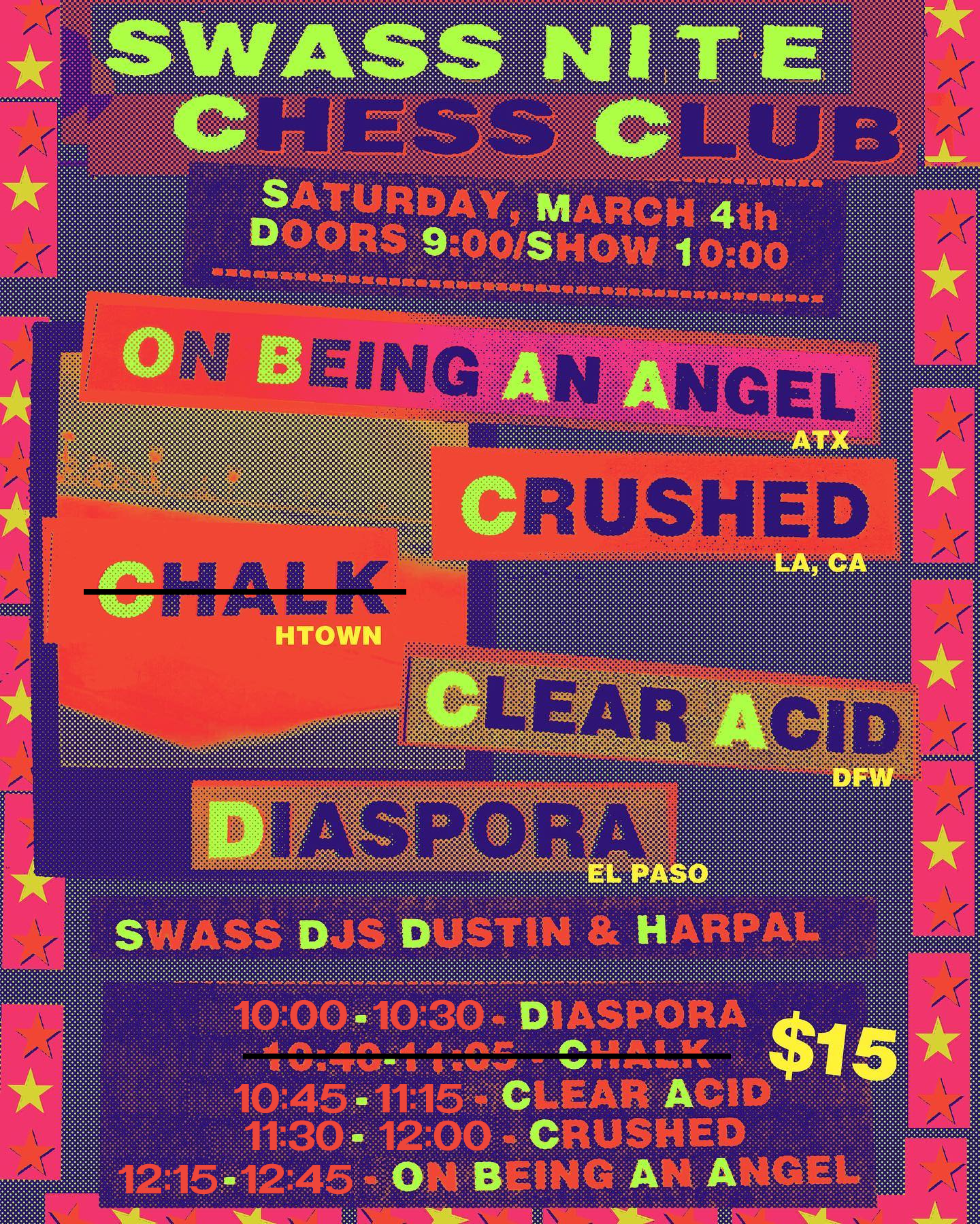 stacked show with nothing but homies coming up next week 3-4-23 at chess club :]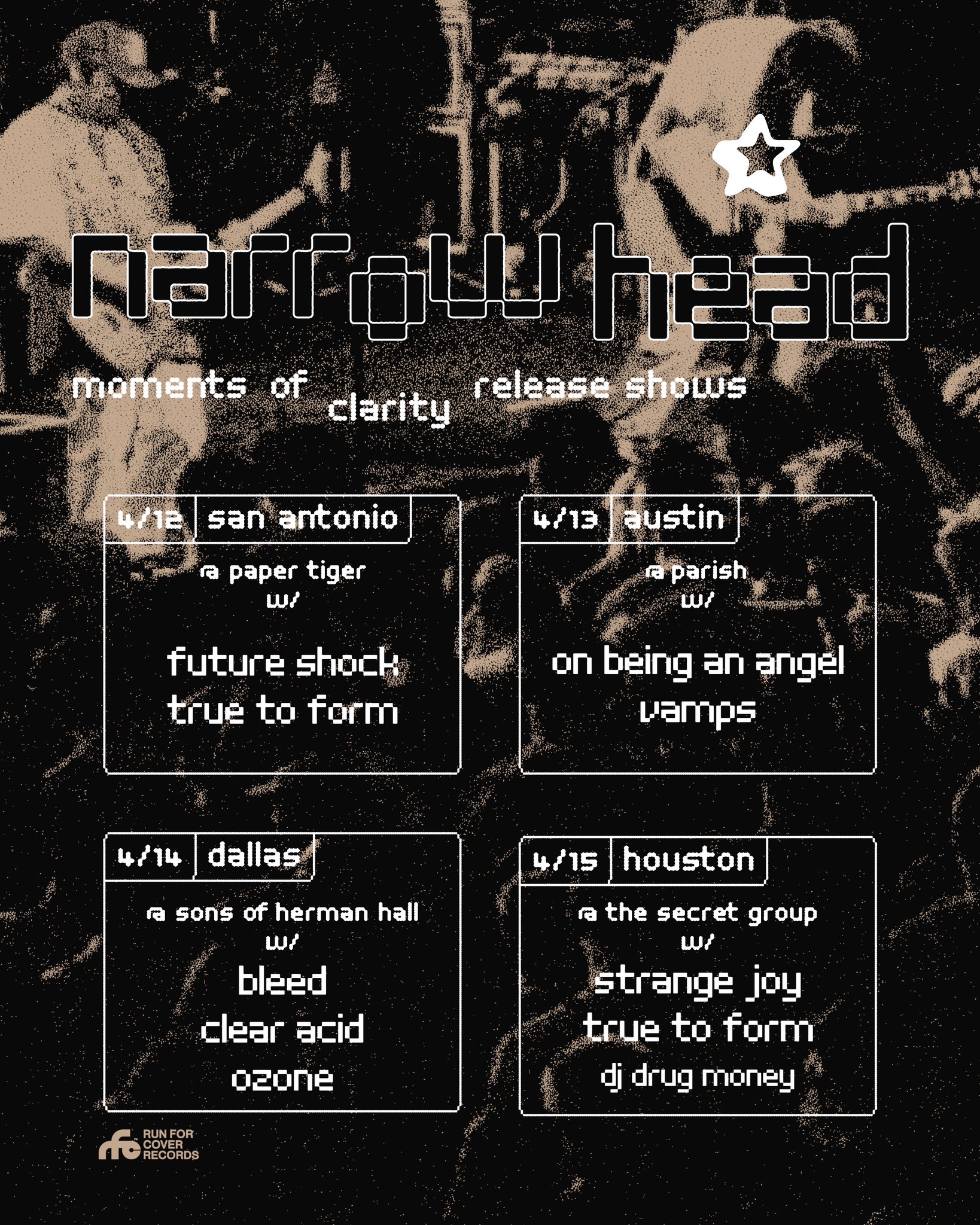 stoked to be playin with the besties for the austin date of the narrow head LP release shows :P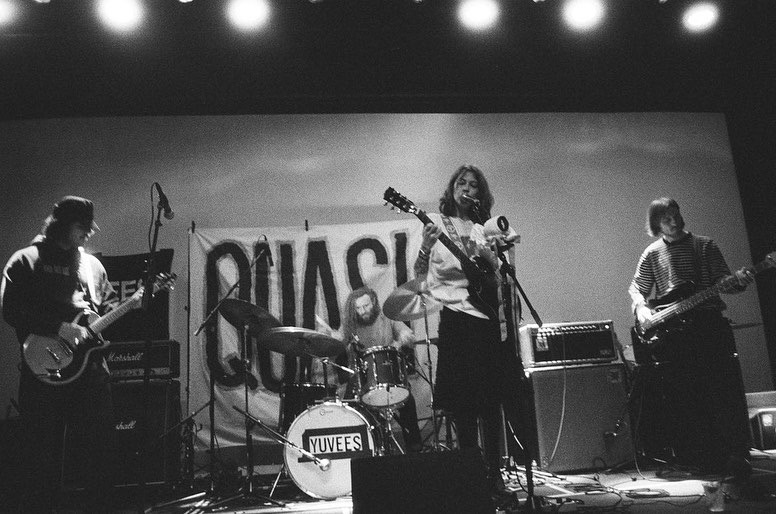 a couple photos by the homie isaac zamorano :]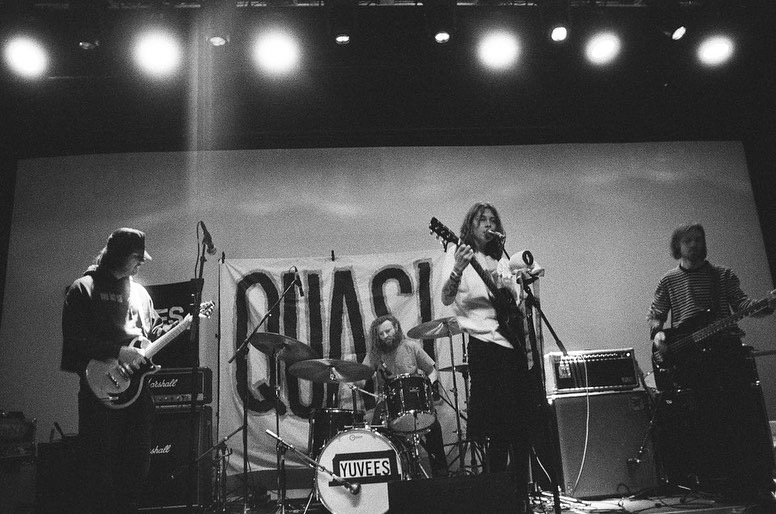 peep angel kenny on the mic stand... hehe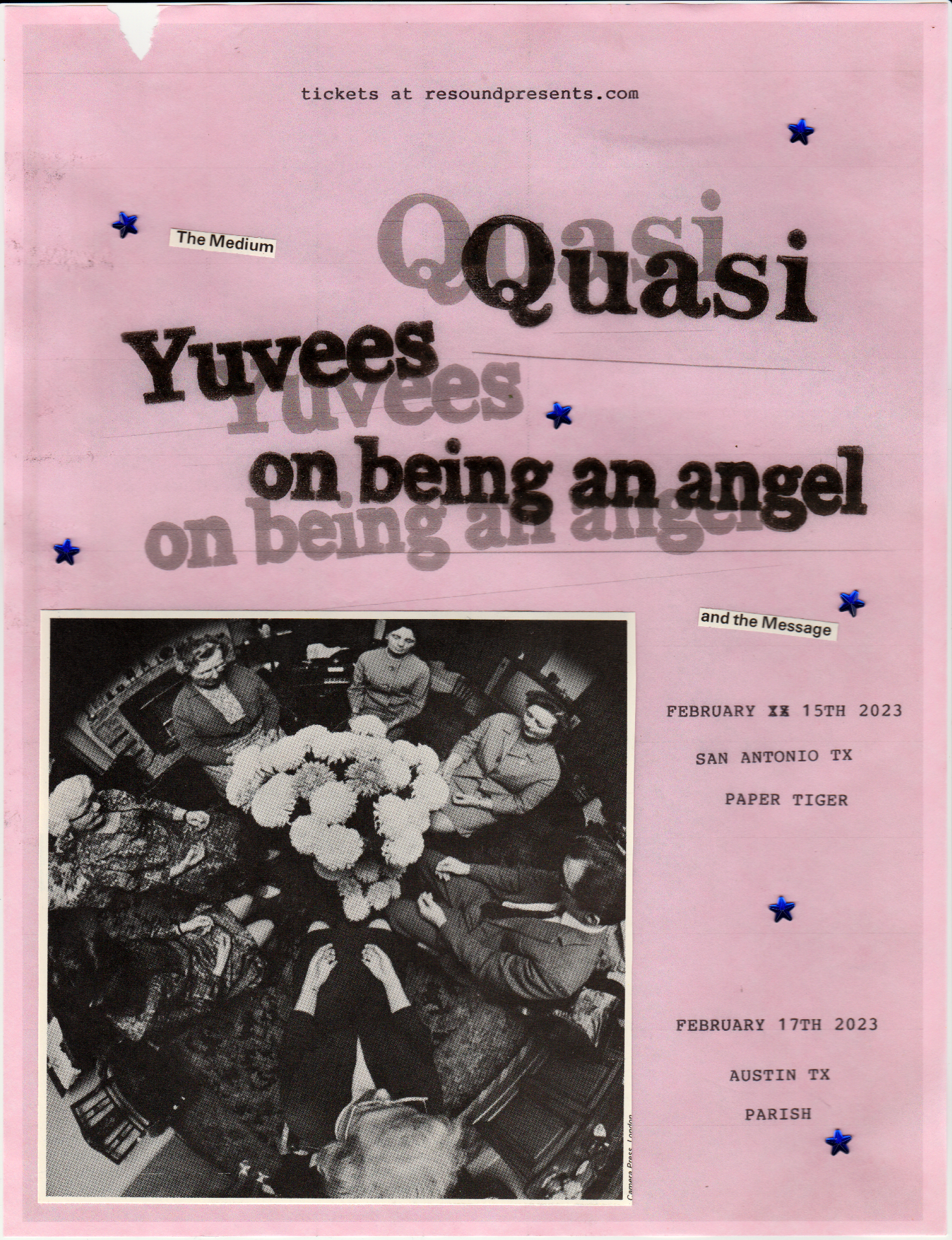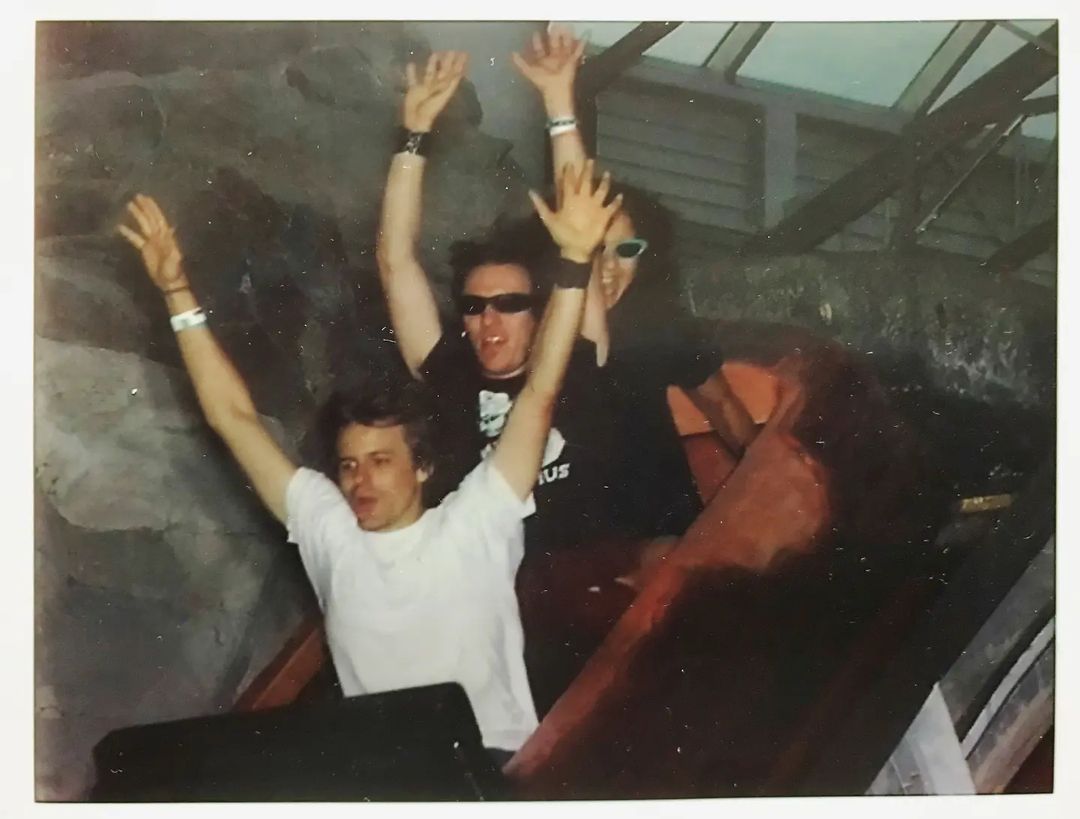 omg SO excited to say we'll be playing a couple shows with the legends QUASI later this month !!! join us feb 15th at paper tiger in san antonio or on friday feb 17th in austin at the parish to catch a show i personally am VERY stoked for !! :]
( my reaction above when we got asked to play hehe )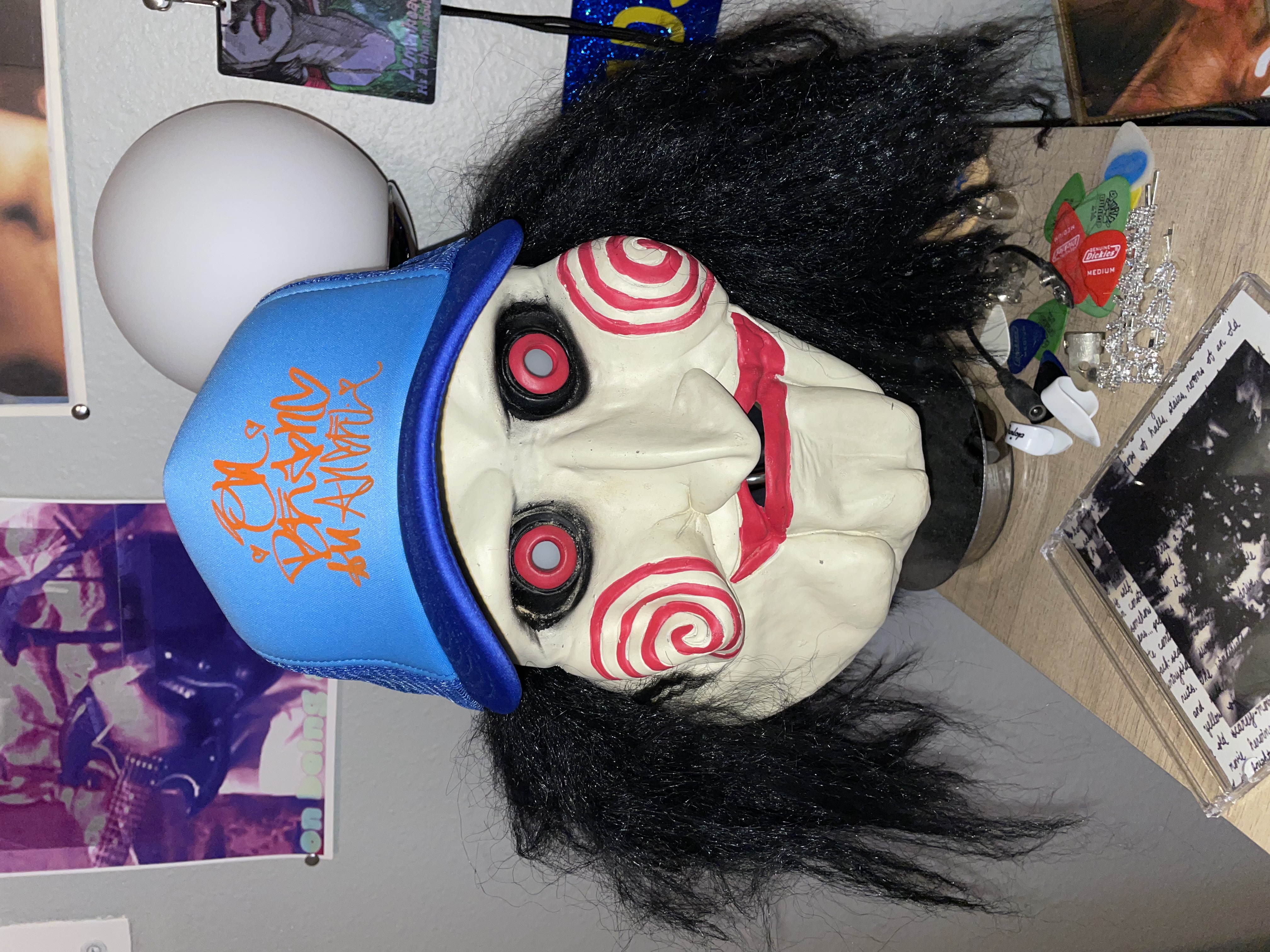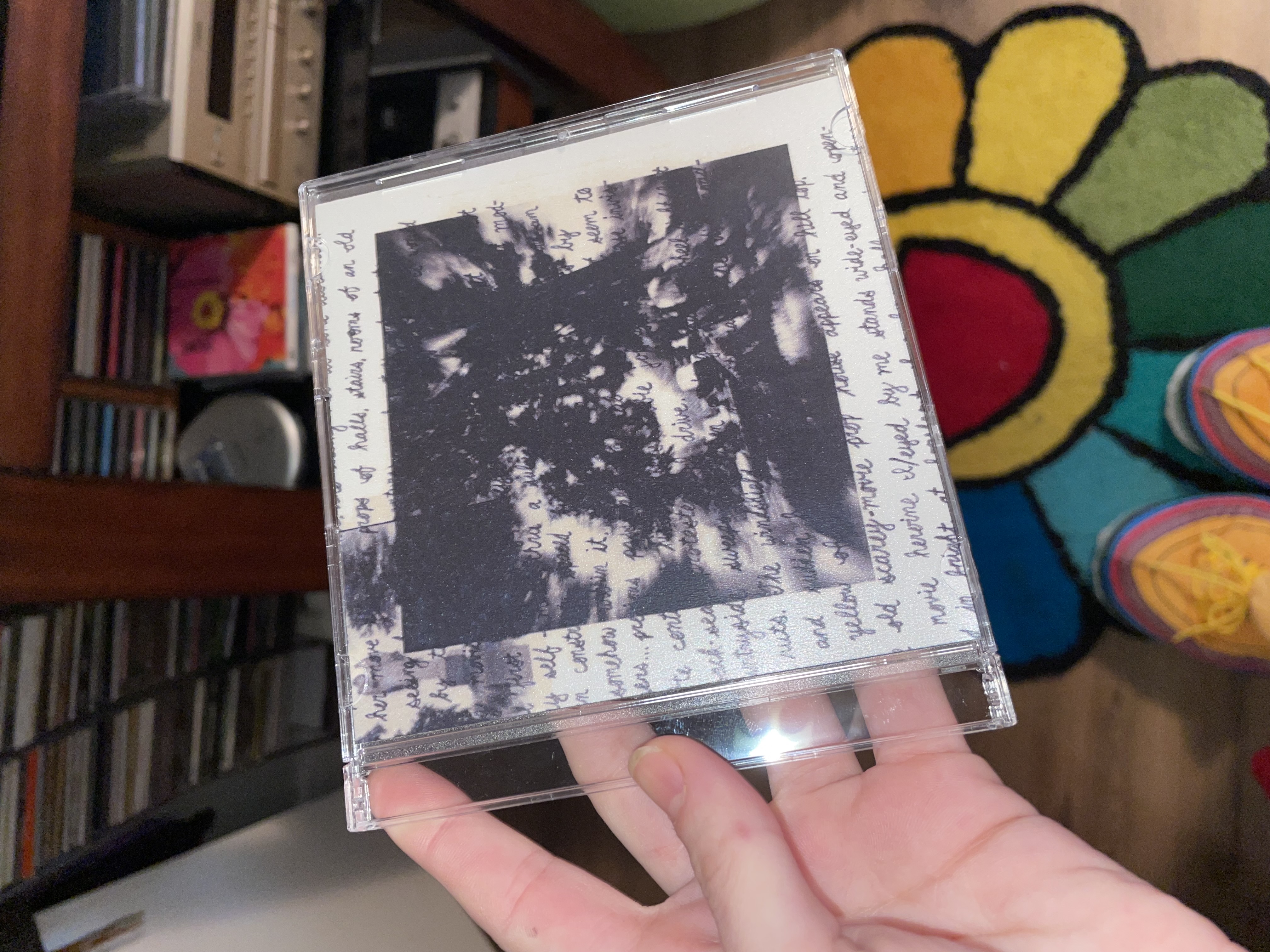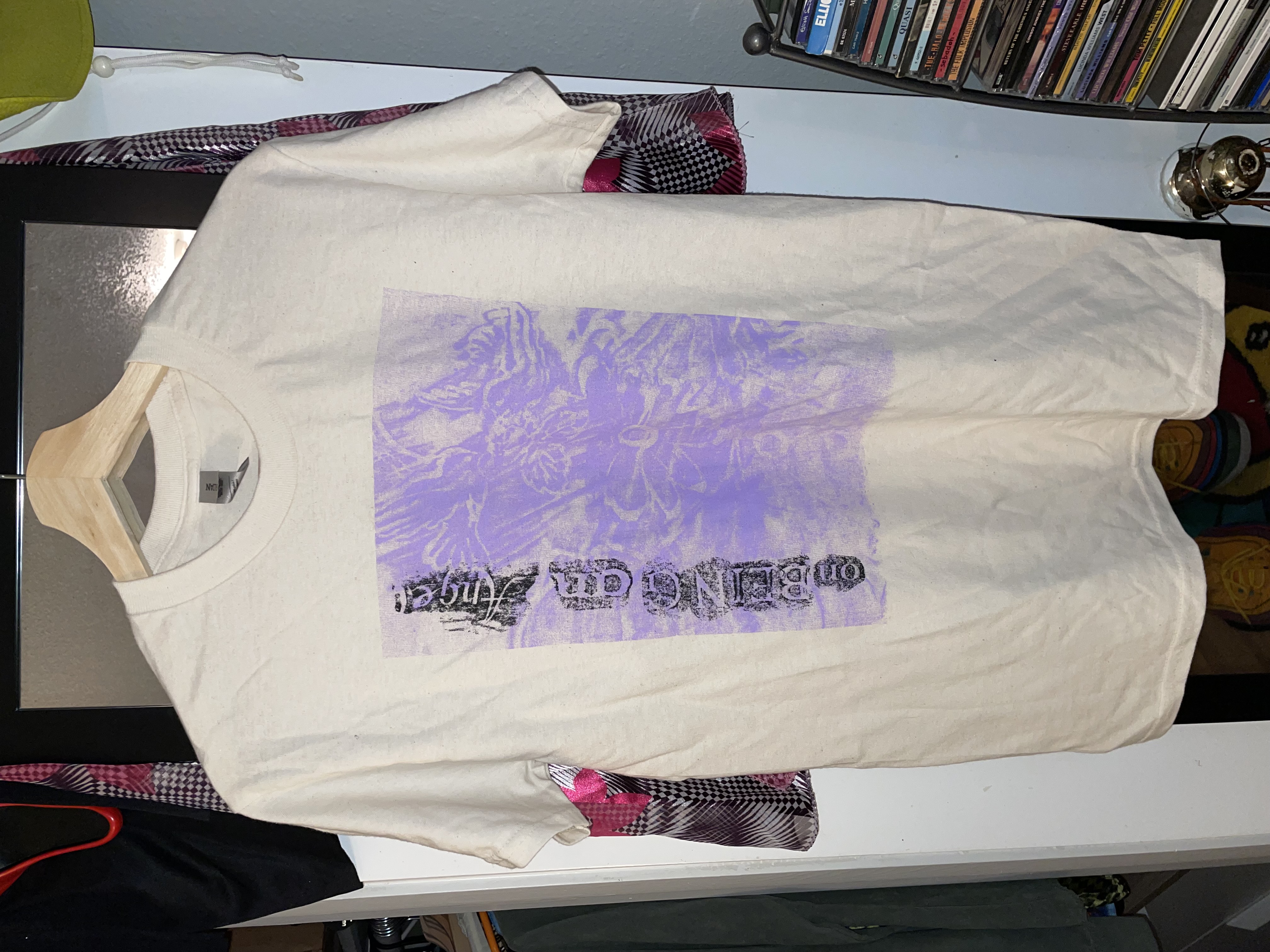 MERCH UP FOR SALE ON BANDCAMP NOW
GET IT WHILE IT'S HOT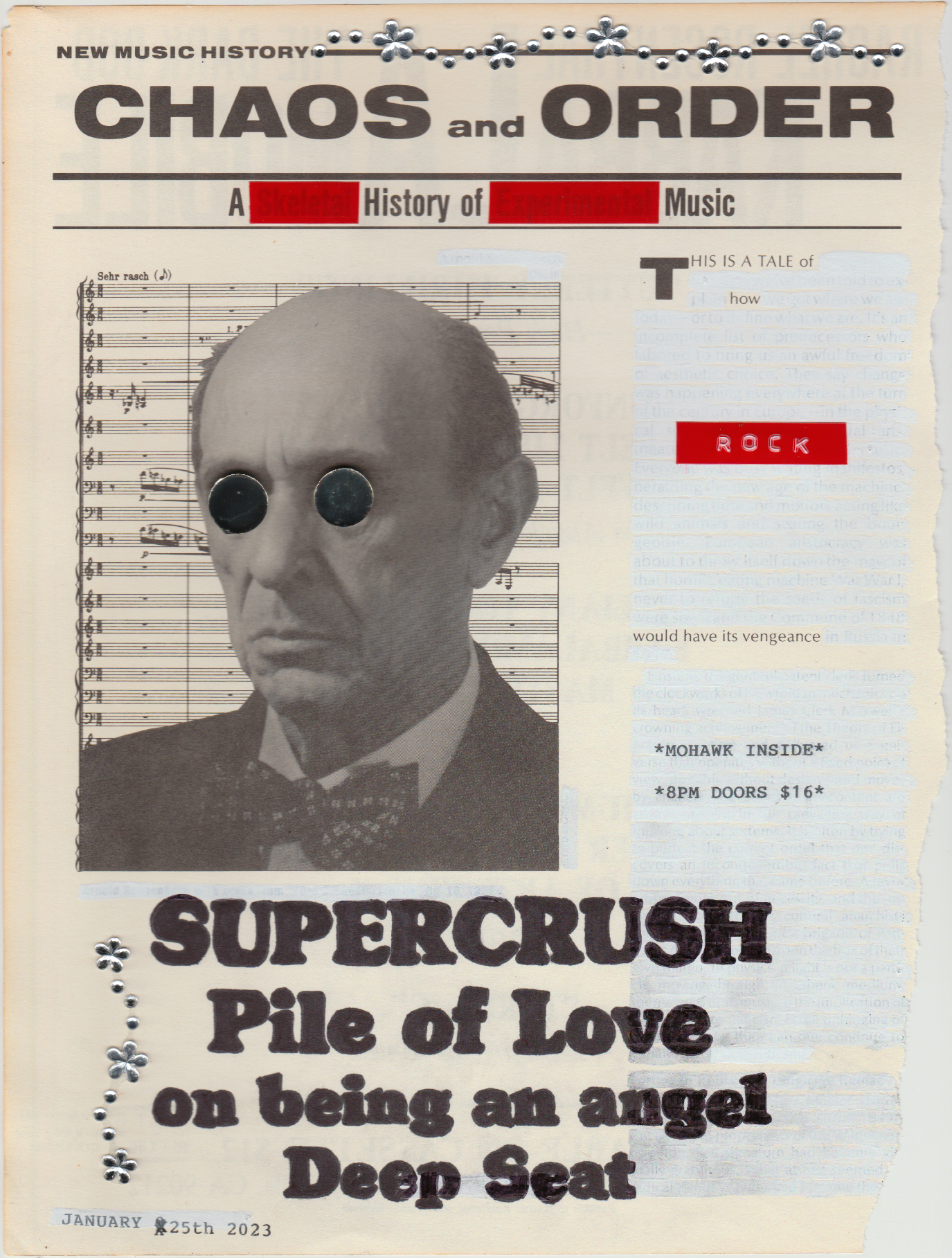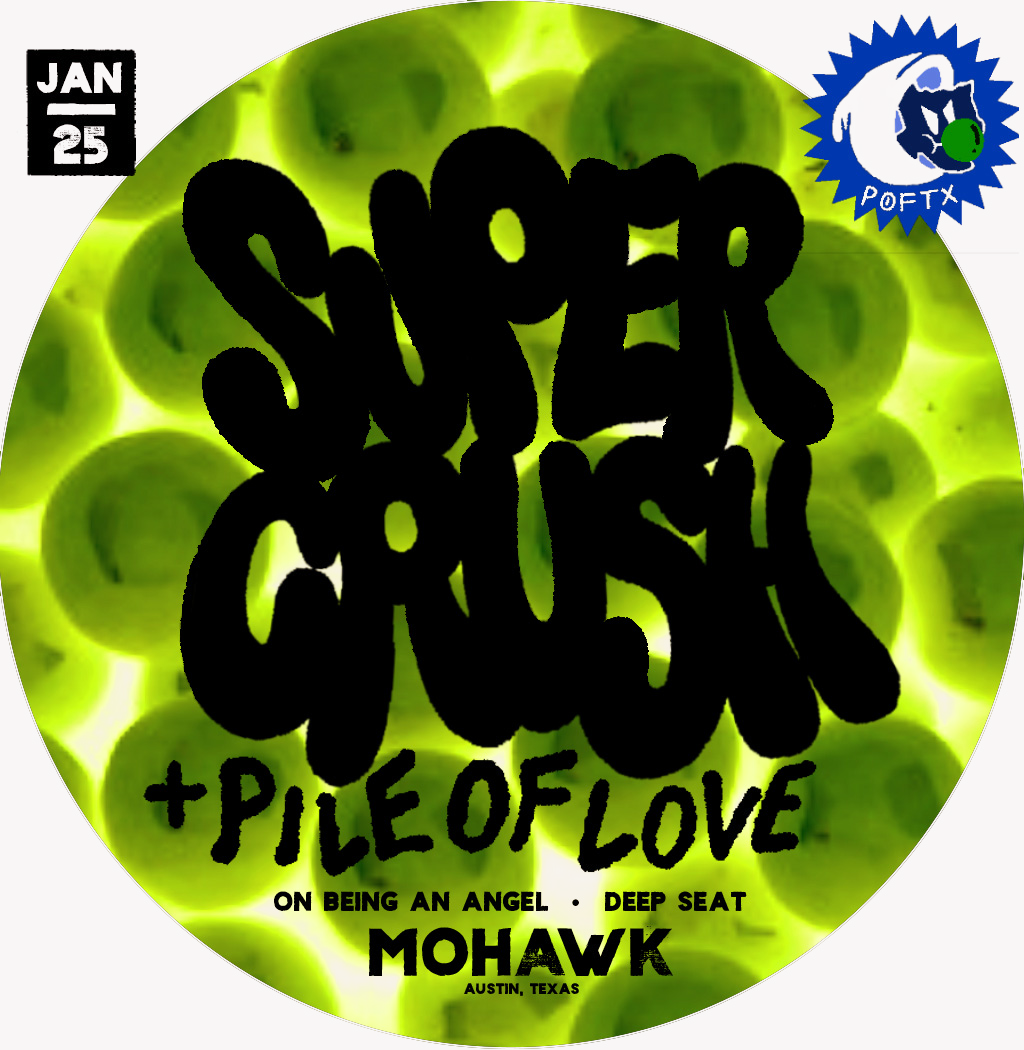 jan 25th first gig of 2023 with the new homies supercrush :)